There is a lot of confusion over the condition of the 28-year-old rider.
The latest coming from Speedweek where confirmation came the young French man had attempted suicide but is now in hospital. On Twitter, fellow World Superbike rider and friend, Gino Rea has stated Berger is in a coma.
This year has been a hard one in motorsport. With the tragic death of Nicky Hayden and some of the world's top riders seriously injured. However, France appears to be having a particularly dark one. Anthony Delhalle died in Nogaro, then Adrien Protat lost his life at the start of the French Superbike Championship at Le Mans. Later in June, Motocross and MXGP rider Steven Lenoir died from his injuries.
It is reported that Berger was admitted to a hospital in Dijon yesterday after a suicide attempt, with life changing injuries. His condition was described as critical. It was then that contradictory reports started to hit the internet. Claiming the rider had succumbed to his injuries. Eurosport commentator Remy Tissier visited the hospital last night and confirmed that Berger is still alive, but the doctors have little hope.
Maxime Berger hit the headlines most famously in 2011 when he lost his wheel at the WSBK at Donnington Park, England.
Berger first stepped into racing in 2005, when he tested a 250cc machine for Dieter Stappert. He went on to compete for the Supercup 1000 for Ten Kate's Junior team in 2010. For 2011 and 2012 he raced for Supersonic, Red Devils Roma and the Effenbert team in Superbike World Cup.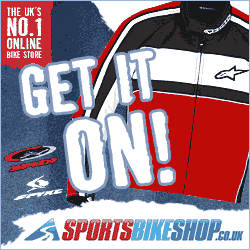 Berger has had some bad luck in racing. He has won titles with Superstock 1000 European Championship, Superstock FIM Cup with Yamaha. However, it seemed the young rider was plagued with issues. In the Superbike World Championship, his opportunities started to run out, and he entered the Endurance World Championship; however, he couldn't build on his previous successes.
Frustrated, Berger stepped away from racing and took a job as a cook in Dijon. There has been considerable speculation on why he attempted to take his life, however no confirmation on the details.
What we have seen is the motor racing family all pull together in their support of Maxime, many highlighting the need to be aware there is always help available and the importance of talking, listening and noticing those we care about.
For now, we'll have to wait and see how this tragic story unfolds and hope Berger manages to pull through. We will update as soon as any news is announced.