New owners attempt to 'make things right' after previous, crowd-funding fiasco.
When the Augmented Reality helmet maker Skully Inc. closed down last year, it came as a surprise to nobody. Rumours had been rife for months about their financial issues and delay after delay only led to further doubts with regards to their technology.
But it wasn't always that way. Having successfully crowdfunded millions in start-up cash, the promise of a 'Tony Stark like' riding future was alluring to tens of thousands of investors; and for many it still is.
Which must be what new Skully owners Ivan and Rafael Contreras are thinking, because in an email sent out to the companies mailing list earlier this week, it would seem that the company has been raised from the dead and is preparing to 'bring back' the Skully helmet.
You are receiving this email because you are part of the SKULLY Nation and we are bringing back the SKULLY helmet.

We are happy to inform you that the assets of SKULLY, Inc., have been acquired by Ivan Contreras and Rafael Contreras, successful businessmen in a variety of global turnaround industrial and technology ventures, with the goal of fulfilling SKULLY's destiny.

Ivan Contreras, President of the new company SKULLY Technologies, assembled a new leadership team and has located the headquarters in Atlanta, Georgia.

SKULLY Technologies is unrelated to the former SKULLY, Inc., which filed bankruptcy and is no longer in business.  Although SKULLY Technologies has no formal obligation to the customers of the now defunct SKULLY, Inc., we recognize that hundreds of SKULLY helmet enthusiasts around the world have contributed to this product and were understandably disappointed that they never received one.

We are determined to make this right.

We will be sharing more updates soon on SKULLY and the revival of the SKULLY Nation.

Ivan Contreras
President
SKULLY Technologies

www.skullytechnologies.com
This isn't particularly new territory for the Contreras cousins either – because they have resurrected a couple of other motorcycling-based companies in the past – namely Torrot and perhaps more recognised brand, GASGAS.
Will there be enough faith left in the Skully brand to make this relaunch worthwhile? The proof of that will almost certainly be discovered after successful tests of whatever technology the new Skully have available to demonstrate.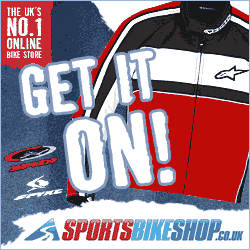 Whilst the name of Skully will be forever sullied for those who invested in the failed product during the first incarnation; and lost their money without receiving any product, the plethora of other, similar AR-based solutions would seem to indicate that there is a hunger for this kind of HUD helmet.
Maybe the Contreras cousins will come good on what the new Skully website says is their intention to 'MAKE IT RIGHT'.
H/T: Asphalt & Rubber
Source: TechCrunch