The Motorland Aragon circuit boasts some of the best scenery of the year; it's not quite Mugello, Phillip Island or Austria, but when the desert hills come alive with MotoGP's magic it's spectacular.
Raceday in Spain started with fog delayed warmups, with helicopter shots showing a shroud of mist lying over the circuit while the surrounding area enjoyed the morning sunshine. Despite the inconvenience of waiting over an hour and having to reduce both the warmups and the Moto3 race, when the cloud lifted it was like curtains rising on a stage before the start of a must-see performance. Moto3 and Moto2 both lived up to the billing, with incredible races in the lower classes, before it was MotoGP's turn to tread the boards.
As the riders headed to the grid, the morning's weather concerns were long forgotten in the Spanish sun, with track temperatures reaching 40 degrees and in turn opening up the tyre choice options.
The front row saw both Maverick Vinales and Valentino Rossi select the hard rear and medium front, while Jorge Lorenzo paired his medium front with the soft rear, as the Ducati is able to make the soft last longer than the other bikes. The second row was made up entirely of Hondas with Marc Marquez and Cal Crutchlow being the only two to choose the hard front, along with their usual hard rear. Dani Pedrosa is much easier on tyres than his fellow Honda riders and chose medium front and rear. Joint championship leader Andrea Dovizioso started in 7th and matched his team-mate Lorenzo with a medium front and soft rear.
With his trademark excellent starts and the soft rear, it was reasonable to expect that Jorge Lorenzo would get a lightning start and pull out in front. And unlike so many predictions this year, this one turned out to be correct. While Lorenzo got off the line perfectly, next to him Valentino Rossi had a slight wobble on the launch, possibly due to having slightly less balance than usual with his injured right leg. Into turn 1, Vinales slotted behind Lorenzo, with Rossi third, Dovizioso fourth and Marquez fifth.
Rossi wasn't going to stay behind his team-mate for long though and at turn 12 he slotted past Vinales up the inside and proceeded to chase down Lorenzo, leaving many silently asking "Valentino you have a broken leg, what are you doing?!". As the riders came round to end the first lap, Dovizioso also passed Vinales for 3rd, with Marquez following him through into 4th. Lorenzo had already opened up a gap of 0.8 over the rest but it was Rossi that was the quickest rider on track, with the fastest lap 0.2 seconds quicker than the leader.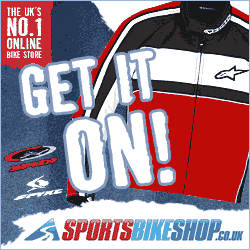 Over the next few laps, Rossi continued to hunt down his former team-mate while Marquez put Dovizioso under pressure and Vinales struggled to keep his position in 5th due to issues getting the hard tyre to temperature. On lap 6 the race saw the first faller when Karel Abraham hit the floor at turn 8, with the Czech rider losing the front going into the reverse corkscrew. Marquez then made it past Dovizioso for third as another lap clicked off.
Lap 9 and the first mistake from Marquez. He attempted a pass on Rossi into turn 12 but found the Italian tighter than he expected and he ran in hot pushing him past Lorenzo who narrowly missed him as he prepared to turn into the corner. Marquez had no choice but to run wide as he outbraked himself and pulled back on track in 3rd before immediately being passed by Dovizioso. A certain Australian once told Valentino Rossi that his ambition had outweighed his talent. Had he pulled off the move it would've been the overtake of the century, but while Marquez's talent is unquantifiable, sometimes even for Marc Marquez, the impossible remains impossible.
One lap later and Marquez was back into third as he passed Dovizioso around turn 17, before making the exact same move on Rossi for 2nd on the next lap. The last two corners at Aragon are essentially one very long double-apex left-hander and Marquez's ability to carry corner speed through them was impossible to match as the Spaniard turned his attention to Lorenzo who was still out front.
Dani Pedrosa had finally made it past Vinales, he'd avoided pushing early on to save his medium rear but with hindsight, that decision had cost him the chance to fight for the win. He pushed on and passed Dovizioso, who was visibly struggling, while Marquez had a huge moment at turn 14 on lap 14, with the front washing out from under him as he continued to chase the other Ducati.
Lap 16, 8 to go and the Repsol Hondas were in position. Marquez had caught Lorenzo, while Pedrosa was on Rossi's rear wheel. Marquez hit the front into turn 12, running in a little hot once again but kept the inside line into turn 13 as Lorenzo lost the lead for the first time in the race. As Pedrosa and Rossi raced towards the end of the lap, Pedrosa pulled alongside the Italian, running on the white line as Rossi held firm. After the race, Dani was unimpressed, as he felt that Rossi should've given him more room and that to have their handlebars almost touching at 300km/h was unnecessary. It was a complaint that Valentino dismissed, saying that if Dani was unhappy then perhaps he should race alone.
Was it tight? Absolutely. Was it exceptionally so? Not really. It was undoubtedly an uncomfortable pass for Pedrosa, but he was carrying more speed than Rossi and made it past. In reality, it was just Rossi keeping his line in an attempt to stop Pedrosa from doing exactly what he did. I don't expect either rider will dwell on it for very long.
Further back and Vinales was starting to find some pace as he passed Dovizioso for 5th, while the Italian continued to struggle. On lap 19 Vinales turned his attention to his team-mate, both were struggling with rear tyre wear at this point, but Rossi also had fatigue and pain to contend with. Despite multiple attempts from Maverick, Valentino was just too strong on the brakes for a pass to work, with the pair battling it out and Vinales almost sliding into Dovizioso after one attempt. It took another two laps before Vinales made it past Rossi into turn 1, with Aleix Espargaro passing Dovizioso for 6th. At turn 12 on the same lap, Dani Pedrosa passed Jorge Lorenzo to take 2nd and the podium was complete.
After 23 laps around a blistering Aragon circuit, it was Marc Marquez that took the chequered flag and with it his 5th win of 2017. Misano had been a Marquez masterpiece, Aragon was too, but for different reasons. Marquez had struggled to find the perfect feeling with his bike on Saturday, before briefly finding improvements in warmup, only to lose them for the race. And it's that which separates Marquez from the rest. He wasn't comfortable but he pushed to the very limit, he made mistakes, he fought the bike on every lap, he had a couple of very near-misses and in his own words "a few scary moments" but he still chased down and passed the leader before going on to win. If you finish in second or below and say you weren't comfortable it's an explanation for the result, but for Marquez? It just makes it more remarkable.
There are two Marc Marquezes. The sensible, slightly calmer version who thinks about points. And the speed demon who is fed by adrenaline and the desire to win at all costs. On Sunday, it's easy to see which side won, thanks to a little extra motivation (as if he needed it) from the home crowd. Marc's helmet for Aragon featured a power button on the top, after the incident with Rossi and Lorenzo he told himself to "cool down" but then the switch went back the other way and he started to push again. Why? Because in his own words "this is the Marquez style.. the situation now requires that we give it everything."
His "everything" was enough to open up a gap in the championship, with 16 points now between him and Dovizioso, the same as it was after Austria. With 4 races to go there are still 100 points to fight for. After Austria, it was Marquez's engine failure in Silverstone that gave the lead to Dovi, will there be another swing before Valencia?
Marquez's Honda team-mate Dani Pedrosa also made progress in the championship, moving past Rossi into 4th, although he's still 54 points behind which makes a title fight unlikely, but not yet impossible. It was a good race from Dani, he made some good moves and recovered well. Yes, if he'd made it past Vinales earlier he probably could've fought with Marquez, but he waited to save his tyre, so if he had pushed maybe he would've struggled at the end. Pedrosa had set himself the goal of a podium or a fight for the win, so he can go home happy to have achieved that, especially after the tough time he had in Misano. As we head into the flyaways Dani traditionally has great form in this part of the year, so Aragon has set him up nicely.
Completing the podium was Jorge Lorenzo, his second top three of the year and undoubtedly a better result than his 3rd in Jerez. In Aragon, he was strong in Friday's wet conditions and performed well in qualifying despite taking extra time to adapt to the dry track on Saturday. In the race, he held a strong lead for 16 laps, following on from leading in Misano and Austria. Eventually, his soft rear lost grip and his pace dropped, but just 2 seconds off the winner is a great result. After the race, Jorge said "I'm getting better every race and so I'm sure my first win will come soon", and there's every reason to agree with him. Japan is up next, with the Twin Ring Motegi expected to suit both him and the Ducati better than Aragon, he's right to be optimistic.
Then there's the Yamahas. On one hand wow and the other hand wear. Maverick Vinales started from pole after a really strong Saturday, he'd struggled on Friday showing that Yamaha still has work to do in the wet, but the signs were positive for the Spaniard in the dry. Lack of dry running time had made the tyre choice complicated for everyone but for Vinales it meant he took a gamble without the data to back it up.
He chose the hard tyre despite the fact that he hadn't run it at any point over the weekend, and it held him back a the start of the race as he struggled to bring it up to a working temperature. It improved as the laps ticked by, but then the M1's nemesis returned: rear tyre degradation. It's this issue that really covers Vinales' problems.. he ran the hard tyre to make it last which cost him time at the beginning but it then wore too much at the end. A lack of time meant that they weren't able to put in race simulations; maybe the medium would've been a better choice for the start but if it then suffered even more wear would the end result have been any different?
Vinales is now 28 points behind Marquez and 12 behind Dovizioso, looking ahead to the end of the season he said "for the next races we'll have to work even harder on the Friday. It's important to keep pushing and keep our motivation."
Tyre wear also affected Valentino Rossi who finished just behind his team-mate in 5th place, but for him, it's more about the wow. Coming into Aragon he wasn't even sure how he would feel on the M1, but Friday went well before he blew everyone away in qualifying. But 23 laps around Motorland in high temperatures is hard work when you're 100% fit and Valentino was not. Despite a wobble off the line, he got away well and stuck with Lorenzo impressively. As the race drew to an end he was suffering the same tyre wear issues as Vinales, with the added obstacle of pain and tiredness. To finish in the top 5, just 24 days after surgery on a broken tibia and fibula is nothing short of incredible.
Valentino said after the race that he was "very happy and very proud" and so he should be. He battled as hard as he usually does and brought home a good result just 0.6 behind Vinales. Before Aragon, the question many were asking was why? Why come back now and take those risks? Well, because he can. He showed he was more than fit to ride and to race, and his determination and motivation were, if anything, increased this weekend. Now his focus turns to the flyaways; they're physically demanding and come with the added baggage (excuse the pun) of long flights and jetlag. He'll continue working hard to improve his fitness before Motegi, which is 3 weeks away and looking at his progress over the last 3 weeks, he says that he expects to be "maybe not at 100%, but quite fit".
Outside of the top 5, it was the usual mix of good and not-so-good results. Aleix Espargaro had an excellent race to finish 6th, with the Aprilia rider saying it "was fantastic..I think everyone had fun today". He showed good pace and had hoped to fight the Yamahas but they were just a bit too far away. 6th is the joint best result for Aleix this year and is finally some reward for all the hard work. His team-mate Sam Lowes had a mixed race with his qualifying position limiting his possibilities but while 22nd isn't great, he showed consistency and avoided making any mistakes, both important goals for his final races in MotoGP.
The biggest "loser" in Aragon was Andrea Dovizioso in 7th. He hadn't found a great feeling on Saturday and had said there was still a lot of work to do for the race. On Sunday he had a tough 23 laps, despite a strong start. Ultimately, they just didn't have enough time to find a setup that suited him and he was losing too much time in turns 10, 15 and 17. In the championship, he now has a 16 point gap to close down on Marquez, which will likely mean taking some difficult decisions in the next races but it's definitely not impossible. Aragon has been a tricky track for Ducati since its introduction and this year proved no different, but the next races should give him a chance to get back into touch.
Alvaro Bautista had a good race in 8th; he struggled with losing time in acceleration and took a bit of a gamble with the soft tyre but less than 8 seconds behind the winner is a strong result. His team-mate Karel Abraham crashed after pushing a bit too hard and losing the front, but worked well over the weekend so still has positives to take away with him.
In 9th Johann Zarco had been expecting more from his race, particularly as the tyres wore, but had a difficult first few laps that stopped him from making much progress. Ever pragmatic, Zarco looked at himself and said: "I want to improve myself so that I can setup the bike and provide the right info and also be more effective with the team." Fellow Tech 3 rookie Jonas Folger had a nasty crash on Saturday which led to him going to the hospital for further checks on his neck. Luckily the German was ok but it affected his confidence in qualifying and that in turn hindered his race. He'll now rest both physically and mentally before Japan where he hopes he'll be able to ride "freer" again.
Aragon was a good weekend for two-thirds of KTM with Pol Espargaro and Mika Kallio coming home 10th and 11th. Kallio had impressed across the weekend, but in the race, Pol had slightly more pace than the wildcard despite being caught up in the tricky first corner. Less than 15 seconds from the leader is a strong result from Pol and two strong points finishes is good for the Austrian team. Both riders had been using some upgraded parts over the weekend, including a new chassis which seems to have worked well, although Kallio still raised the need for more work on their rear tyre wear in the future. Completely the final third of KTM, Bradley Smith finished the race in 19th after making the wrong tyre choice that left him with some overheating and spinning issues. He should get the new chassis in time for Japan, and the team are staying behind for a couple of days testing in Aragon so improvements for all riders should hopefully continue.
Andrea Iannone had a better weekend aboard the Suzuki, finishing 12th; it wasn't a brilliant race but he hopes it's a turning point for the end of the year. While his team-mate Alex Rins had a hard race in 17th, saying that it was "the one that cost me the most so far" after he struggled in braking and couldn't find his rhythm.
The Pramac team had a difficult Sunday with Danilo Petrucci taking 20th and Scott Redding 14th. Redding wasn't satisfied although he was able to find positives with his race pace and ability to make up positions, while Petrucci called it a "weekend to forget" after he had issues with the rear tyre and struggled to be competitive throughout the weekend.
Fellow satellite Ducati team Avintia also had a tough time, with Hector Barbera fighting front chatter when he opened the throttle and which made it impossible to feel the limit. 18th doesn't come with many positives for the Spaniard but he found one in his pace on the 4th lap. Loris Baz was equally unhappy with 21st after "everything we tried during the weekend didn't work..today was a disaster" as he lost grip despite a good start. Baz doesn't have his future confirmed yet, although he is looking for a return to WSBK, but as he enters his final MotoGP races this year he said: "I just want to enjoy riding these last races in MotoGP with my team."
The Aragon Grand Prix saw Marc Marquez push to the limit and reap the rewards both in race and championship, it saw a good performance from both Dani Pedrosa and Jorge Lorenzo and another ride to remember from the injured Valentino Rossi.
As another race is crossed off the calendar, we turn our attention to Asia in three weeks time for Japan, Australia and Malaysia. If 2017 has been unpredictable so far in MotoGP, the flyaways have the potential to turn everything upside down all over again.