Round 13 of the 2017 season sees the MotoGP paddock head to Misano, for the San Marino Grand Prix (although it's not in San Marino, but that's not the point).
Misano is one of the tighter and twistier tracks, and will definitely seem smaller compared to the wide open spaces of Silverstone. There are a couple of places for the riders to open the gas but they never make it above 300km/h as they wind their way around the 16 corners. There are four main overtaking sections with the double apex of turns 4 and 5 giving the chance for a cutback, while turn 8 is a test of brakes into the left hairpin, followed by turns 9 and 10 which are a long sweep. The wide corner entry of turn 14 is another good spot for a pass before riders head into the last two corners.
In terms of bike setup, the track's characteristics mean that agility is at the top of the list this weekend, with front feel equally important. A lot of the braking sections around Misano are when the bike is at a large lean angle, so stability and grip need to be constant. The acceleration out of slower corners also means that aero could help; Aprilia are expecting to have an update ready for this race and Jonas Folger will probably give the aero another try on his Tech3 Yamaha.
The kings of aero over at Ducati did a lot of analysis on their fairing at Misano before Silverstone and confirmed both the positives and negatives for Andrea Dovizioso, who isn't entirely sure whether he'll run it or not, so expect more testing from him. For his team-mate Jorge Lorenzo, the gains in front-end confidence more than make up for what he loses in speed.
Speaking of testing, Suzuki was the only factory team not to spend some time at Misano after Austria. That could hold them back in terms of finding a base setup on Friday morning, and it will be interesting to see how the other factories compare considering they all have a testing advantage, which removes the advantage…
For Ducati this is an important weekend, it's home race number 2 and Dovi leads the championship. He's the first Italian on an Italian bike to lead the championship coming into an Italian race since 1974. Misano hasn't always been the best circuit for Ducati, who have only one win at the track, back in 2007 (the first year MotoGP returned to Rimini) and it's one of only two tracks on the current calendar where Dovi hasn't stood on the podium, along with Jerez. But if 2017 has taught us one thing, it's that Dovi will win when you least expect it, so there's no reason to think he can't do so again this weekend.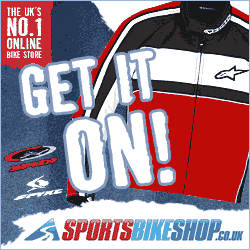 For Lorenzo, Misano is a firm favourite for the Spaniard. Aside from 2015 when he crashed, he's never finished a MotoGP race off the podium, including 3 wins in a row. Silverstone was another step forward for Lorenzo as he finished the closest to the winner that he has done so far this year and Misano should be another decent race for him.
If anyone is coming into this race weekend with a point to prove it's the Repsol Honda team
On paper, the team to beat is Yamaha who have 6 wins, despite being beaten by the Hondas for the last two years. Unfortunately for the team, they'll be a one-man-band this weekend with Maverick Vinales flying solo. While only having one set of data coming in isn't ideal, they had a positive test and with Maverick saying that he's starting to get back the same feelings he had at the start of the year, I expect him to be strong and a positive result for Yamaha will lessen some of the disappointment of missing Valentino.
But if anyone is coming into this race weekend with a point to prove it's the Repsol Honda team. Silverstone played host to a rare sight in MotoGP when Marc Marquez's Honda engine went bang and he hopes to put that behind him in Misano; "we'll look to be as strong as possible, not with victory as the only target but ready to fight for it if we have the opportunity to do so." For Dani Pedrosa, he's still in the championship fight but if he wants to keep that hope alive he needs to emulate his brilliant ride in 2016 when he blitzed past everyone thanks to his excellent tyre management. Both had a good test and with them having won 2015 and 2016 respectively, both riders should be right in the fight on Sunday.
There will, of course, be one thing missing in Misano.. the home hero himself, Valentino Rossi.
For the satellite teams, Tech 3 should again be in good form, with their bike well suited to the track and Jonas Folger is back fit after missing Silverstone. While the Ducatis could struggle slightly more, especially without aero assistance, the Aspars, Avinitias, and Pramacs all have the chance of a good weekend, despite Loris Baz recently recovering from the flu.
There will, of course, be one thing missing in Misano.. the home hero himself, Valentino Rossi. The Italian suffered a double leg break a week ago due to an Enduro accident. It's the first race Valentino will miss after 130 successive starts and only the 5th absence since his Grand Prix debut in 1996. The doctor (the actual one) estimated a recovery time of 30-40 days for Rossi and he's already started some light physio with things going well so far. While his fans will be disappointed not to see him race at home, he'll be back soon and the racing will still be brilliant while he's gone.
Yamaha, Ducati, and Honda all come into this weekend with strong potential to win on Sunday and while weather could play a part with the chance of thunderstorms across the 3 days, it promises to be another MotoGP weekend not to miss.