From Misano to Motorland, MotoGP has traveled across the sea from Italy to Spain and onto the very different world of Aragon.
It's not just the surroundings that separate this race from the last; Aragon is faster than Misano, with a top speed record almost 50km/h higher, Motorland also makes the most of its natural terrain, with the riders making their way uphill through the first part of the circuit, as the track gradually gets tighter before it opens back up again as they had back downhill towards the end. As the speed is higher, so too is the demand on the brakes, with Brembo rating Aragon a 4 out of 5 in terms of difficulty.
Few views on the calendar are more iconic than the Aragon wall, and the mini-corkscrew of turns 8 and 9 always demands attention from riders and fans alike. There are fast, flowing sweeps, blind crests, camber, tight and twisty turns and the back straight to contend with, but it's a track most riders like.
In terms of bike setup, it again comes down to balance. There are a couple of areas where the bikes will be at a high lean angle while still carrying high speeds, making grip and stability key, while the changes of direction call for agility in handling. Aero could possibly prove helpful with front confidence and down the back straight, but as always tyres are the main focus. The full range of soft, medium and hard slicks is back for both front and rear, with the rear slicks being asymmetric to help them cope with the higher number of left corners. The mornings can be cool at Aragon, so riders will need to work carefully to get them up to temperature in the early practice sessions if that's the case.
On paper, this weekend should be a strong one for Marc Marquez. It's anti-clockwise, which means it goes left a lot and that's always good for the Spaniard. He's been on pole every year he's raced at Aragon in MotoGP and he won the race last year. It's also one of his favourite tracks and following his win in Misano, there's every reason to expect another strong weekend from the championship leader.
Across the Repsol Honda garage is Dani Pedrosa, who like his team-mate enjoys the circuit. Pedrosa has gone well at Aragon in the past, with a win in 2012 and a great fight in 2015 against Valentino Rossi. His focus is on making the most of every lap in practice, especially after a difficult weekend in Misano where he struggled to get the tyres to work, but if the weather behaves he's hopeful of fighting for a podium.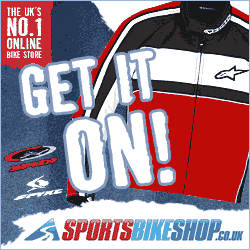 Of course, this time there's not only one championship leader, with Andrea Dovizioso equal on points with Marc Marquez, their 199 points are the lowest total for a leader at this stage of the season since the current points system was introduced. Dovi hasn't always had the best time at Aragon, with 3 DNFs, and 2016 result of 11th. But the Italian described the track as "really nice" and he's aiming for a podium after showing the Ducati's competitiveness so many times this year at tracks they've traditionally struggled at.
Ducati team-mate Jorge Lorenzo is again on friendly ground, with Aragon being "one of the circuits where I feel most at home". After a great start in Misano before crashing, there's a lot of potential for Lorenzo to build on this weekend and Aragon is as good of a place as any, with the Spaniard only missing out on the podium once in the past and having secured 2 wins.
Of course, those good performances for Lorenzo were on the Yamaha and this year it's Maverick Vinales who will be looking to make the most out of the M1 around Motorland. It's one of Vinales' favourite circuits and he expects to be fast this weekend after a good step forward in Silverstone and Misano. His focus is still very much on the championship, with just 16 points separating him from the joint leaders which is the smallest gap between the top 3 after 13 races with the current points system. He had good performances at Aragon in the smaller classes and 2016 was positive with a result of 4th. Vinales should be right on form this weekend as he chases down Marquez and Dovizioso.
Making his return from injury (while still injured) on the other side of the Yamaha garage is Valentino Rossi. Just over 20 days since he broke his tibia and fibula in an Enduro crash, Rossi has been declared fit and will ride in FP1. He has already tested an R1 around Misano, and while there was some pain, particularly in changes of direction, it went well enough for him to travel to Spain. How he will feel on the M1 remains to be seen, but it'll be good to see the Italian back on track. If he is able to race then he says that to "finish the race is a good target, maybe take some point also" but it's still too early to say how this weekend will progress for Rossi. If he's unable to ride then Michael van der Mark is on standby to make his MotoGP debut in his place.
Aprilia have been busy since Misano with a test in Valencia, that has given them some areas of setup to continue building on this weekend, while Suzuki's Misano test was rained off. At KTM, Mika Kallio is making another wildcard appearance, which could have very important consequences for both his and Bradley Smith's futures within the team. The satellite Ducatis all expect their Desmos of various ages to suit Aragon, with Jack Miller also expecting it to work well with his Honda RC213V. The Tech 3 duo will again be fighting it out for top rookie, while they'll also be battling with the likes of Danilo Petrucci and Cal Crutchlow for top independent.
With just 5 races left, every point counts whether it's in the rider, team or constructors championship. So far MotoGP has done nothing but surprise us week-in-week-out and there's nothing to suggest that Aragon will be any different. Will the championship shift again? Will Rossi be able to ride? Will we see a different face on the top step?
You'll just have to wait and see.