Do you remember the 1970s?
We don't. We were barely out of baby clothes when they ended, but plenty of people like to hark back to their nostalgic heyday – just ask Ducati, BMW and Triumph's Scrambler sales accountants.
That's why we were a little surprised last year when Kawasaki told us they were pulling the plug on the one-and-only 'old-fashioned' bike in their range, the W800. But as well as time and tide, it's the EU emission regulations that wait for no man.
Since then, we've not really had much cause to write about Kawasaki here on Motofire. With the exception of their halo H2R, the news that reaches MFHQ from Kawasaki amounts to pretty much nothing but colour changes,the odd story about a racer they've lent a bike to or an overpriced father's day gift.
But it looks like the financial issues that have plagued Kawasaki might slowly be coming to an end and that they're at least considering entering the current world of motorcycle sales with the entry of a retro-styled Z900, the Z900RS (which we've just this second realised probably stands for Retro Style).
Not much is given away by the video. You can get a good look at the original Kawasaki Z900 and if you blink there is a hint of a round headlight and a round speedometer.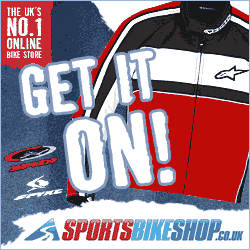 Oh, and it looks like it'll come in a couple of nice, retro colourways too. Obviously.
It's due to be released at the Tokyo Motor Show on the 25th of October and they've given it the hashtag of #TrueSpirit (which is currently being used by the World Bartender of the Year awards).