…Except the one marked 'other'.
It's that time again; the time where we talk about the level of motorcycle sales within the UK and pinpoint the highs and lows of the latest figures.
Only this month, there really aren't any highs.
In total the number of new bike registrations (and we are explicitly talking about new motorcycle purchases here) for August within the UK was 6,200. That's a figure that's down by over 13.8% compared to the same month in 2016.
And the drop is the same for mopeds and scooters too; with a whopping 26.1% fall in scooter sales from 2,686 in 2016 to 1,820 last month. Mopeds and all other things sat at just 5,036 – down 9.9% on the equivalent 2016 figure.
And that other figure? Well, that's the sub-category of 'other' within Mopeds and Scooters. We think this might relate to higher than allowed 'bicycle' powered e-Bikes – off-road, powered mountain bikes, that sort of thing that in theory you need a motorcycle license for – but we can't be sure. It might even mean electric-powered motorcycles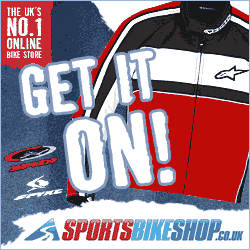 Regardless of what category of two-wheeler the one labeled 'other' actually is… It was the only positive number on the Motor Cycle Industry Association's figures for August 2017 with a 9.4 % increase in sales from 56 in August 2016 to 76 in the same time-frame last month.
What does all this mean? Not much probably.
But it's clear that the two-wheeler industry is in dire straights at the moment – not just in the UK but across the whole western world.
Source: Motorcycle Trader