Yesterday British Inventor, James Dyson, announced he has been squirreling away in his lab working on a new product. An electric car.
There was a little gentle mocking yesterday as many people, including the MD of Aston Martin, took to their computers to create some pretty impressive Vacuum / Car images. With Aston Martin, apparently a little sore from the mention a large number of their senior execs are now working with Dyson, claiming they are working on a new vacuum cleaner. It all got a little bit petty.
Dyson has assembled 400 of the finest engineers who have been working on the £2.5bn project since 2015. The prototype hasn't been built yet. However, the motor is ready. The development of two different battery types is ongoing, Dyson claims they were already more efficient than existing ones.
So, what will this Dyson creation look like? We'll have to wait and see. Currently, they don't have an existing chassis so are starting from scratch. What they do claim is that it will be something quite radical.
"The design is all about technology," he tells us "It will be an expensive vehicle to purchase however it will be the best on the market."
Dyson continued "I am not a Johnny-come-lately to electric cars. It's been my ambition since 1998 when I was rejected by the industry that has happily been creating dirty vehicles, and governments have kept on allowing it."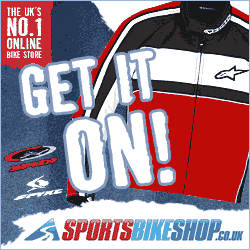 James Dyson just announced to @Dyson employees that we've begun work on a battery electric vehicle, due to launch in 2020. pic.twitter.com/yUZNvIsYIi

— Dyson (@Dyson) September 26, 2017
Dyson's headquarters are in Malmesbury, Wiltshire and the company is currently building a new facility on the former second world war airfield at Hullavington. Research and Development will continue on the car which is most likely to compete with Tesla.
Dyson has said it wouldn't be a sports car, so don't expect to see Britain's answer to the Tesla Model S. However with the company history of great design and focus on functionality, you can expect it to be packed with intelligent features to make daily driving a straightforward and enjoyable experience.
We're a little torn over the development of electric vehicles. With a love of combustion engines and the noise, smell, and energy they bring we have a bittersweet relationship with electric car development. British car manufacturers are making huge commitments to building purely electric vehicles, but concerns remain on cost, battery technology, and the charging infrastructure.
BMW have announced they are working on an all-electric MINI and Jaguar Land Rover have announced plans to develop an electric or hybrid version of all its models by 2020.
Dyson might be the man to drive forward the solutions other companies are looking for. So watch this space. He is certainly the man to make driving cleaner – apologies for terrible vacuum joke.