With the Frankfurt Motor Show in full swing this week, we take a quick look at the four-wheeled offerings from the manufacturers to see if there are any hints as to our immediate, two-wheeled future.
There's undoubtedly a sea change happening in the world of automobiles at the moment. With the young (ish), Tony Stark-alike (not really) Elon Musk having successfully disrupted the industry once again with the launch of the Tesla Model 3 – and with orders for the electric-powered car literally stretching into the next decade – the world is waiting for the more established car makers to fire their return volley in the war of electrification.
Or should that be de-dieselgate-ification? Anyway, we digress…
It could be argued that the major car manufacturers have been investigating 'alternative' powered drive-trains for some time now. BMW's first electric Mini actually arrived somewhere around 2008 but it wasn't until the launch of the BMW i3 and i8 that the manufacturer could be said to be taking the whole 'petrol won't last forever' seriously.
In fact, despite rumours over the past few months that this 'i' line of cars was close to being dissolved and absorbed by the Bavarian maker, BMW revealed their new i Vision Dynamics concept vehicle in Frankfurt and, alongside it, doubled-down on their electrification efforts by promising to have at least one drive-train in each of their ranges being electric by some time in the early '20s.
The launch of the production version of which will probably be the i5 around this same time.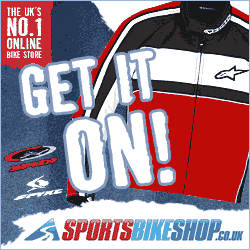 Also – and perhaps tellingly so – they physically rode their Concept Link onto the stage, as a statement of future intent and a promise for the (literal) road ahead. There is no doubt for BMW that electric drive is the future.
We'll ignore Mercedes' song-and-dance presentation. Mainly because they don't hold any major sway within the determination of our motorcycle-based future, but also because their press conference was so batshittingly, moon-howlingly insane that we don't think we're quite ready to talk about it just yet.
They did show a Smart car electric concept that drove people around cities whilst matching passengers dynamically based on their love of 'Asian food' though – which was cute.
So what else?
Well VW, who are – at least at the time of writing – still owners of Ducati, didn't show off any two-wheeled plans but the rest of their fleet is storming towards battery power.
In fact, before the Frankfurt show, VW boss Herbert Diess confirmed that the entire group were aiming at 50 electric models being available to the public by 2025, with 23 of them being VW badged.
But as for examples? These were thin on the ground, with just a few concepts on display, such as the ID Buzz minibus, but these have already been released. Volkswagen's message would seem to be more one of damage control and consolidation at the moment in time.
It's telling perhaps that it was both VW and Mercedes, the two manufacturers who have been tied-up the closest within the 'dieselgate' saga, who spoke the loudest for the Internal Combustion Engine's future. BMW distanced themselves from the other two members of the alleged 'cartel' during their press conference – and actively embraced their new electric future – but VW and Merc cried constantly and loudly about how 'banning any specific drive-train' would be bad for the globe and that we should think about a more 'holistic' series of engine/motor types. If the ICE is going the way of the Dodo, it's not doing it without a long, and noxious fight.
Praise then, should be given to Honda, whose President and CEO, Takahiro Hachigo committed the company to featuring 'electrified technology' in all of their new 'car models' from now; essentially meaning that every new Honda car will be available in electric/battery-powered form somewhere within the range.
That they did this whilst revealing the cute, Golf Mark 1 reminiscent, and 'on sale by 2019' Urban EV Concept should be applauded. It was a brief glimpse of clarity and focus from a company that has seemed uncharacteristically lacking in direction over recent years.
But how does this relate to motorcycles?
It's clear that BMW have at least one large toe in the water with their current C-Evolution and the new Concept Link, and Honda have been showcasing electric concepts – including the gorgeous EV-Cub – since what seems like forever. But will either of them make the plunge this year at the EICMA Milan motorcycle show? Honda have hinted that they'll have an electric scooter on sale by 2018, so could November be the time for the big reveal?
When we spoke to the head of design for BMW Motorrad, Edgar Heinrich in late 2014 during the C-Evolution launch, he was expressing his dismay at the weight and size of the batteries that he was being asked to squeeze into a typical motorcycle package. But then – just a few months later – he and his team wheeled an electrically powered S1000RR onto a stage. It was a statement of intent, even if it wasn't perhaps a statement in ergonomics and handling.
Up until the concept release earlier this year however, the electrical intentions of BMW Motorrad haven't been clear. There have been no rumours, no spy shots and certainly nothing that would appear even close to production.
Maybe with the sister company taking the lead in four-wheels, this year at EICMA will be the time for all of that to change?
The same could be argued of Honda. We're still waiting for the stunning RC-E, but that was first shown six years ago and we've stopped holding our breath, but the EV Cub as a realistic commuter prospect for our streets? We wouldn't bet against it.
But the fact is that the only major manufacturers of motorcycles who have had anything close to an electric motorcycle on sale in recent years have been KTM with their Freeride E motocross bike and Polaris (the owners of Indian) with their now no-more Victory Empulse. Neither of these were big sellers though and we're not even 100% sure if the KTM has the Freeride E as part of their range anymore.
Rumours of an electric Duke 390 persist however, so maybe we might actually see a production electric motorcycle this year?
Time will tell of course.
But with the car manufacturers having kept their heads buried in the oil-soaked sand for so long, should we really expect manufacturers of such a niche mode of transport as motorcycles to behave any differently?
The CEOs and marketing men behind the myriad start-ups focused on electric scooters, eBikes and every other method of transport in-between would probably have a few things to say about that last statement. As would Elon Musk.
The future of transport is up-for-grabs…
It's just waiting for somebody to take control. But on the evidence of the car manufacturers at Frankfurt, nobody really seems to want to be the one to grab the bull by the horns. Maybe the motorcycle industry will be different and collectively surprise us all at EICMA?
We'd love to say that we think that this will be the case, and that this ever dwindling industry that we love so much will finally step-up and start the revolution that it so desperately needs.
But if the example of the majority of the four-wheeled manufacturers is anything to go by… We very much doubt that it'll come for some years yet.
---
Motofire will be at the International Motorcycle Show in Milan (EICMA) this year from the 9th – 12th November 2017. Join us as we shine a torch over the cream of the world's motorcycling industry.