British government announces that from May 2018, all vehicles over 40 years of age will no longer need to be tested for road worthiness. Unless an owner wants to.
At the moment, the law in the UK says that any vehicle built from 1960 or before need not be subjected to an MoT test – a number that currently amounts to around 190,000 vehicles.
But when the new law comes into effect in May 2018, another 300,000 older, 'classic' cars will be able to travel on UK roads without any checks or qualification from a registered mechanic.
The logic behind what at first feels like a baffling decision by the Department for Transport is that evidence suggests that cars of this age are actually better cared for by their owners than newer vehicles and actually have a 'substantially lower rate of failure than the national average'.
"We consider the element of risk arising from taking vehicles over 40 years old out of the testing regime is small. The option for owners to submit their vehicles to a voluntary MOT test will remain and they will still, like all vehicle owners, need to ensure that they meet the legal requirement of keeping their vehicle in a roadworthy condition at all time."
There's some good news for classic motorcycle enthusiasts too. Because paragraph 7 of the introduction of the official document states that, "In the interests of clarity we have used in this document and in the proposed legislation the phrase "vehicles of historical interest" rather than the more commonly used term "classic car". We have replicated the wording in the Directive as there is no established legal definition of a classic car. In addition, the vehicles covered include other, non-car vehicle types such as motorcycles."
So, if you're one of those people who've spent a few hundred, thousand pounds on a classic Brough Superior then you'll now be able to save on the £35 or so that the MoT certificate test would have cost you.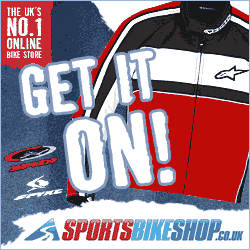 Life's just all swings and roundabouts eh?
Source: Department for Transport