Two wheels are good. Three wheels might be better.
A couple of weeks ago, we wrote about the crazy Yamaha Tricity advert and – if we're being honest – we don't think we've still properly recovered.
This isn't about that exactly, but it does look like Yamaha are starting to place more emphasis onto their clever, leaning multi-wheel technology [LMW].
They've been quite proud of their impressively smooth two-wheels-at-the-front setup since the launch of the original Tricity back in 2014, and since then they've been slowly making refinements.
Now, it would appear that they're confident enough in the tech to begin looking at other uses of the LMW as well – at least if this little YouTube video is any indication,
Not content with producing really good fun – and spirited little commuter machines (we can attest to this first hand as we were on the original, European launch in Amsterdam in '14) – it looks as if Yamaha have other, slightly more novel, applications in mind.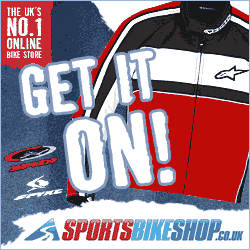 How about powered mobility scooters that help elderly women carry their orange baskets?
Or helping cool youths be even more cool on their big-axled longboards? And look at that car in the background? Nice.
I mean… Just look at how happy this dude seems on his delivery trolley thing?
Okay, so the video is perhaps leaning (pun totally intended) towards the cheesy side, but there's not denying that the LMW tech is clever, and that all of these applications seem like solid ideas to us.
Will we all be rocking three-wheeled machines in the future? It's possible. We're still waiting for our jet packs and flying cars so a three-wheeled trolley seems like a reasonable step to take on the way!