This year we will see the launch of the IOM TT game for PlayStation.
It's been a long time in the making and has motorcycle fans bursting with anticipation to get their hands on the game.
Success for these simulator type computer games has been great for the car world. With Forza and the GT series getting better and better, gamers with a love of racing have been known to buy both Xbox and PlayStation consoles just to experience the incredible game play. The motorcycle industry has lacked behind slightly however, with reviews of past MotoGP and IOM games being less than complimentary.
So after lots of tasters and a chance to test the game at this years TT festival, there is real hope we'll finally get to see the TT circuit through the eyes of our racing heroes.
The latest promo video to hit the internet shows incredible graphics and just how serious this team has taken attention to detail. Although, you are going to need at least a GCSE in Spanish* to understand what on earth is going on.
Unfortunately the team at Motofire have only just got a grasp on the English language, but using the magic of Google translate we can certainly help get you started,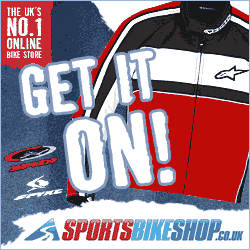 The video gives you a chance to get behind the scenes and see how the team re created the 38 mile circuit. Producer, Constant and Art Director, Max, talk about their experiences. Highlights include working with the riders and organisers and using state of the art laser scanning technology to help them reproduce every detail of the world – famous track. This includes the different camber, lumps and bumps along the road.
Whilst we can tell you the general gist of what Constant and Max are talking about, we can't give you any insight. Between the team our Spanish extends to asking for a beer and directions to the police station. Although there is definitely a part of the film where Constant says the word 'experience' and later in the video we believe he says 'very good' which is reassuring.
Notes From Ed:
Of course you could just watch this handy translated version of the video we just discovered on You Tube
*Also, some of it is in French