What a year it has been for Louth based British Superbike and International Road Racer, Peter Hickman.
Kicking off a golden run with five podiums from five races at the IOM TT back in May, it appeared he might be struggling to make the transition back to circuits as he returned to the BSB at Knockhill.
Hickman told us "I've spent two weeks going so fast for so long, it's tough getting back on the circuit where it feels like you are going so slow. I head into corners too fast, brake too late and too hard and then have ground to make up. It's difficult to take your TT head off."
Over the last few months, we have watched him regain his BSB head. At Thruxton, Hicky gave Smith's Racing their first-ever BSB win and his first of the season then was named Man of the Meeting. "Thruxton is a great circuit for me; It's fast which makes it hard on the tyres. TT is all about speed and getting the maximum out of your tyre, so this is a circuit which most road racers do well at. The team has given me an incredible bike. The two things combined allowed me to race hard."
The following Thursday saw him win the first Dundrod 150 Superbike race at Ulster GP. With it, he set a new outright lap record making him, albeit for only a few days, the fastest road racer in the world. He followed this by taking three more wins on Saturday and was named Man of the Meeting again. Returning to BSB and his home circuit of Cadwell Park, Peter took P3 and this weekend's coveted King Of The Mountain trophy for most points accumulated over the weekend.
After a stunning 2017 so far it is easy to forget the IOM TT's Fastest Ever Newcomer had a horrific accident back in 2015. Parting company with his BMW 1000 S RR, he hit a tyre wall at Oulton Park during the BSB. The estimated speed was 150 mph. Peter broke his neck, his back and punctured a lung.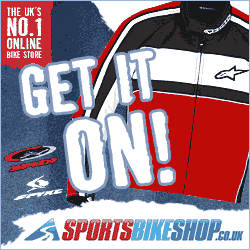 Four weeks later and he was back on his bike, preparing for the world famous road race again. He went on to take his first ever International Road Race win at Ulster GP a few months later, then topped off 2015 by winning the Macau GP, a title he retained in 2016.
It's hard to imagine making such a quick comeback from those injuries, even harder to conceive having a year as successful as 2015 turned out to be.
With media focus on the International Road Racer becoming thick this season and a buzz surrounding him, the general tone being when, not if Hicky wins the TT, We've been lucky enough to spend time with the racer and thought we would introduce you to the man behind the helmet.
The first thing to stand out is how immediately warming he is. Straight in with the jokes and banter as if you are meeting an old friend. He is calmer than most riders. Dunlop tends to get his head into race mode and tucks himself down in the back of the garage. Hutchy has a switch to, from fan mode to race mode. Guy Martin buzzes around the media during the last few hours before a race but closes down to his fans. At the IOM TT, we were sharing a pizza with Peter just a short while before he went out to his first practice. We watched him engage with his fans just moments before jumping on the Smith's Racing BMW and taking the first podium of the meeting. At Thruxton, he walked straight from the podium to find us sharing a Gin in his motorhome with girlfriend Natalie. He took off his kit and chatted away whilst we cleaned his race boot.
Walking around the paddock, he stops for every fan that approaches him as if he has all the time in the world. We watch as people instantly relax as he talks. He is humble and never gives off the feeling that he will sign your cap, t-shirt or body part then rush off. He is highly appreciated by his fan base, and his dedication to them has won him a lot of new support. No one feels they are imposing on his time; no one leaves without one of his broad, warming smiles.
Away from the fans, Peter is an incredible team player. With a stream of sponsorship offers after this year's TT, he has made no significant changes to the team, kit or season sponsors.
"Loyalty is paramount in racing. Right now I have an amazing team who has worked through tough times and are just starting to reap the rewards. Every single one of them is responsible for my wins. With Smith's Racing, I have a team of people around me that I genuinely like and respect. That's really important. Taking the highs and lows together."
We asked Peter about his race suit. Opting to work with a brand which isn't seen on many other riders
"I've worked with Fowlers of Bristol for years, they have given me tremendous support. Weise is a great brand with 30 years of history behind them. Of course, money comes into it, it has to for racers, but if you can find a group of people to sponsor you when times aren't good, you follow that up by thanking them when times are good."
Peter knows how to make those around him feel valued. You will notice his attention to detail whenever he is interviewed on TV or for articles. Ensuring he mentions those who have supported him or making small adjustments to his helmet position to give his sponsors maximum exposure. He knows how to get the job done and, providing he has the right tools, it will be done perfectly.
For someone who races almost every weekend and travels so much for International Road Races, he barely breaks a sweat. Watching him on track, he seems as relaxed as he does in the paddock. When he gets into a groove, such as race two at Thruxton, it's hard to tell where the bike ends and Peter begins. For someone so tall, that's no mean feat!
Currently sitting in P3 of the British Superbike Championship, it's going to be an exciting end to the season. One which will hopefully see him in October's Showdown at Brands Hatch and go onto retain his Macau title. We'll certainly be watching the rest of his career with anticipation.