No motorcycle license or helmet? Face a fine of upto £1000.
Throughout the rest of the UK, anyone who is aged 14 or over and wants to ride a battery-powered bicycle can do so – they don't need tax, insurance or a license. But if you're wanting to do the same in Northern Ireland, then you'd better have jumped through your motorcycle licensing hoops!
According to the Department of Infrastructure, anyone who owns an electric bicycle in the country must have both a license AND equivalent tax and insurance in order to legally ride the two-wheeler on the road.
And if that person were to be caught, then they could be liable for a hefty find and a minimum of six penalty points on their license.
Despite only having small motors and generally only being capable of speeds of around 15mph, the bikes are still legally classed as powered two-wheelers and in the same classification as mopeds.
Throughout the rest of the UK, legislation was passed in 1995 that ruled the Electrical Assisted Pedal Bicycles – or EAPCs – exempt from that 'moped equivalent' law, but it's come to light that Northern Ireland didn't implement the same exemption.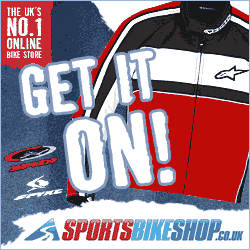 A statement from the Department of Infrastructure said, "The department was recently approached by Sustrans NI and the Bicycle Association of Great Britain seeking clarification of the legal requirements in NI.
They were advised that EAPCs have never been exempted from licensing or registration requirements in NI and that those selling them here should highlight to any customers wishing to use these vehicles on public roads that they must register their vehicle through DVLA in Swansea.
Customers must also be made aware that they may have to pay vehicle excise duty and insure these vehicles.
Anyone found riding an EAPC in NI and not complying with one or more of the legal requirement could, theoretically, face a fine between £500 and £1,000 depending on the nature of the offence. However, no prosecutions have taken place."
Legislation was started in late 2016 to update the law but as the assembly is not sitting it's been unable to be completed at this time.
So we're sorry NI eBikers, but you're going to be lumbered with sitting your Module 1 and 2 tests like the rest of us motorised two-wheelers for a bit longer.
Source: BBC