US electric motorcycle maker Lightning are planning on breaking the 220 mph barrier with their new prototype during Bonneville Speed Week.
The current model available for sale by Lightning is the LS-218 – so named because its official top speed at Bonneville Salt Flats way back in 2012 was a more-than-respectable 218 mph.
Now five years later, the company are back again with a new – and as yet unnamed machine – that they are hoping will find favour and fortune at the famous event. And it looks like they're going to achieve it too; just a couple of weeks ago, the same prototype ran at the same El Mirage event that Indian had such success at and hit a standing start mile speed of 211.73 mph.
"This new design has the potential to smash our own production bike world speed record of 218 mph!"
(To put that into context, the LS-218 has its record at the same event set at just 189mph).
So why is the new bike from Lightning currently without a name? Well, if the last machine was called the LS-218 after hitting 218 mph, we can only assume that this new motorcycle is waiting for a top-speed run to offer it a suitable, number-based moniker.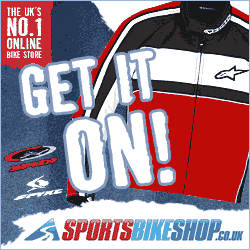 According to Lightning, what makes this bike even better and even faster is their higher density battery pack – developed in collaboration with Farasis.
They say that the new battery technology powering their 'next step in electric drive systems' provides a torque "Curve" that is not actually a curve at all – in fact, dyno runs show a straight line from 100 rpms to 9,500 rpms.
And before the electric naysayers come on board bemoaning the quality of an electric race bike, please take note that the LS-218 that broke 218mph at Bonneville in 2012 was back a year later at Pikes Peak and won the Race to the Clouds by over twenty seconds.
The electrics are coming… Granted their doing it quietly, but they're coming!
Source: Lightning