Tiny commuter bikes rule the world.
India sold 17.59 million motorcycles during the 2016-2017 (financial) year. Just let that number soak in a moment.
17. AND. A. HALF. MILLION.
In the UK we sold around 150,000 motorcycles in the same time-frame. India is selling that amount of bikes every three days.
Remember when Ducati were celebrating their 50,000 bikes sold in a year barrier? Well, this puts all of that into a little bit of perspective.
So what makes India so successful? Smaller displacement machines of course.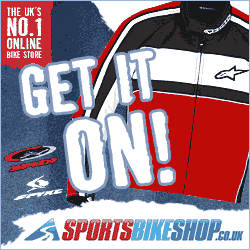 Out of the top ten best selling motorcycles in India, only one has an engine larger than 125cc – and that's the Royal Enfield 350 Classic.
In the Western world motorcycles don't seem to be treated with the same amount of purpose or practicality that is afforded to them in countries such as India or the region of South East Asia. Over here, were motorcycling is seen as little more than a hobby or regarded as essentially just a death sentence on wheels, motorcycle sales are actually falling.
In India, a small motorcycle may be the only mode of transport that an entire family has. Here in the UK, if you don't have three cars on the driveway for a family of four then people look at you like you're doing something wrong.
So just how big is the Indian market of Royal Enfield, Bajaj, Mahindra et al? How's this for a statistic…
In the last year – in India alone – Royal Enfield sold 700,000 bikes in India alone. And that's more than the ENTIRE GLOBAL OUTPUT of Harley-Davidson, BMW, Triumph, KTM and Ducati COMBINED.
And sales are still growing at around 7% a year; and those 1.3 billion people need to get around somehow.