Two-wheeler sharing in Paris increased with launch of Coup, electric scooter scheme in association with Gogoro.
Regular readers of Motofire will know that we've got a bit of a soft-spot for Taiwanese electric scooter manufacturer Gogoro, but they've struggled in recent years to expand from out of their local base and into Europe and the rest of the world, with just a single sharing service making up their sole footprint within the EU.
Now with the launch of Coup in Paris – to sit alongside their current sharing-scheme in Berlin – the Gogoro bikes have the chance to get into more European's hands.
Launched this week, Coup have taken over 600 electric scooters from Gogoro and wrapped them into their bike-sharing proposition.
A Coup app allows a potential rider to locate any and all available scooters around their location and then book its use through a smartphone. When you get close to the machine, the app will automatically unlock, there's a helmet under the seat waiting and – in theory – you're good to go!
Coup will cost €4 for the first half hour, and then €1 every 10 minutes after that.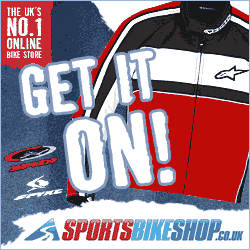 Once you've finished, you just park up your ride and leave it for the next customer.
(Assuming the local taxi drivers don't take issue with you of course).
Source: Coup