Michael Dunlop's decision to ride in a 'period appropriate' steel and cork helmet may have been dangerous. But it was also brilliant.
For the last 14 days, we have revisited TT fever with the build up and start of the Manx TT and even though it's over for this year, all those who fancy a little taste of it, head to the Goodwood Revival later this year where you can discover the nostalgic joy of period dress and the smell of Castrol R.
As would appear to be standard fare now, there was a lot of debate once more over the IOM TT races this year; both the classic and the main festival. The usual boring chorus of "It's too dangerous. Fans are blood thirsty. Ban it!" finds itself in full swing by June and then continues in a never ending drone like Paul McCartney singing Hey Jude for months.
Then, just when you think it's all died down, around August, the classic TT arrives, and the whole monotony starts again.
This year, there has been a lot of focus on Michael Dunlop's helmet. Of course, given it is the killjoys causing the uproar, they have done no research and ended up slamming Dunlop's decision to wear a 'period appropriate' helmet. Using it as another reason to shame the festival, but not realising the touching reason Dunlop chose to wear the 1957 open faced Steel and cork headgear.
It was a tribute to The late Bob McIntyre who set the 100 mph lap on the event's 50th anniversary in 1957 on a red and white Gilera machine.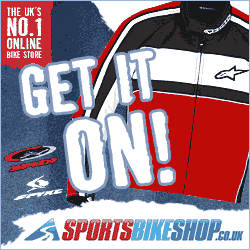 Of course, safety is paramount, and a 100 mph average is pretty scary stuff around the TT circuit. The argument is, if you are going to ride a tribute lap to honour the man who did it first, you have to do it in the same kit. Right?
And so, with the internet going bonkers about Dunlop's choice of lid, we decided to take a look at the evolution of the motorcycle helmet.
It was the 19th of May, 1935 that started it all. Lawrence of Arabia had just died after six days in a coma due to a motorcycle accident. His neurosurgeon, Sir Hugh Cairns, set to task and designed what became the first motorcycle helmet. He then convinced the military to make it mandatory wear for all motorcyclists and finally, this was adopted as a UK law for all civilian riders.
Early civilian helmets tended to focus more on style than safety. Leather was used to protect the head, and advertising was focussed on how they could 'keep dust from your hair' It wasn't until the 1950's that these helmets widely offered a decent level of protection. Using steel to protect the heads of many riders Shuberth were amongst the first to offer German military and police a harder option with a little impact protection.
Fibreglass and cork were used to provide impact protection, but almost all motorcycle helmets up until the mid 70's were focussed on the head, not face protection. In Japan, a rather enthusiastic hat maker called Hirotake Arai decided he wanted to create something to protect fellow bike riders. He founded the company which we now know as Arai. They produced their first full face helmet in 1967. However, we had to wait until the mid 70's before full protection helmets came into play. Thanks to riders such as Kenny Roberts and Mario Andretti, full face helmets started to become mandatory on the race circuit. In 1977 Arai was being used by many professional Japanese riders. Freddie Spencer won the World GP 500cc Road Race Championship as the first World Champion with Arai and Arai Racing Service was introduced and over on four wheels 26 out of 28 drivers were using Arai helmets by 1986.
BELL Helmets also produced a full face helmet in the late 60's. The Star was worn by Dan Gurney at the 500 miles of Indianapolis. The company is more synonymous with auto racing.
Aerodynamics could be seen in its primitive form back in the 1950's with Schuberth's Aero helmet. Although, it wasn't until the late 80's that this became a focus. With German designers promoting aerodynamics as a performance enhancing bonus, reducing drag and making the rider more streamlined. One of the first companies to advertise aerodynamics was Porsche Design. The company founded by Ferdinand Porsche who was responsible for the Porsche 911.
The CP-4 was designed exclusively for the motorcycle industry and was inspired by helmets worn by astronauts. It featured the world's first integrated ventilation which employed the low-pressure area behind the helmet to pull air through, similar to the way virtually every helmet ventilation system works today. However, very few were made, as is expected from the PD team.
It's clear to see motorcycle helmets have changed a lot over the years. From the early steel helmets to the Carbon Fibre ones and, of course, the HANS system for extra support. Rider safety at events such as the TT festival should always be paramount. However, we take our helmets off to Michael Dunlop for sticking to the era and riding out for the tribute lap in the correct gear.
Mainly because there is no chance we'd do it!