Man takes revenge after social sharing scheme hits business.
We've written a lot about the rise of new taxi and bike-sharing schemes like Uber, Grab, Gogoro and Go Jek in South East Asia and – as with most purposefully disruptive technologies – the existing businesses that they're directly affecting aren't taking it lying down.
Or at the very least, one 63 year-old who has been accused of sabotaging a local bicycle sharing scheme in Whuan, Hubei province isn't.
Whilst this is about a bicycle sharing system – and not explicitly powered two-wheelers, the unnamed man – a motorcycle taxi rider – claims that he'd been losing business because of a cheap-to-rent bicycle-sharing scheme, so he was forced to take matters into his own hands by painting over the bar-codes on the bikes, rendering them un-rentable.
According to the bicycle sharing firm, the damage amounts to a whopping 2,000 yuan ($300 USD).
To put that into perspective the value of China's bicycle sharing market is believed to be worth around 1.23 billion yuan – with that number believed to grow to more than 10 billion yuan by the end of 2017.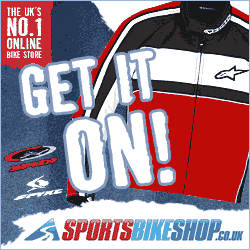 So it's going to take a few more vigilante taxi-drivers to derail the industry's growth. In fact, Changzhou Youon Public Bicycle System just became the first stock exchange listed bike-sharing company in China this week – seeing their company valued at a not unsubstantial $384 million.
Source: South China Morning Post