Every so often the internet throws up something glorious and this week is one of those times.
One of the best thing about motorbikes and the motorcycle community is the camaraderie. There is something different about bike fans. We are more inclusive than the car community. How many times have you seen another BMW driver pull up along side a broken BMW in the rain and offered help? It happens, yes but far less often. With bikers, if you see another bike in trouble, you pull over, help out and if you can't help out you just hang and chat, until someone who can help, arrives. We are a band of brothers and sisters. An unbreakable bond between us.
Another thing that is all inclusive is Grandmas. All of us have one, or have had one. We all know how special they are. Grandmas offer warmth and love that you can't get from your parents, and we don't care how big, bad and ugly you are, we know you once had a grandma that could turn you into a pile of lovely soft kittens.
So, this fabulous story about Bert Mullenbach will warm your heart as much as it did ours.
Bert is a lovely 103-year-old lady from Rochester, Minnesota. For years she has dreamed of riding a motorbike, however, being in the autumnal years of her life, she had all but given up on this dream. That was until her Dentist, an unlikely source of compassion, offered her the ride of her life.
Fred Carlson invited Bert to join him for a 15 mile jolly on his Harley Davidson. Kitting her out with a leather jacket and open faced helmet, he headed to her retirement home to pick her up.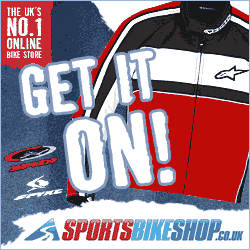 Bert told NBC "It was well worth the 103-year wait. The only downside was that I couldn't converse with Fred because he couldn't hear me."

Fred and Bert are a fabulous example of how the bike community comes together, regardless of age or gender, and wants to share the simple joy of riding free. And proof that you are never too old to fulfill your dreams or give up on them!