Britain follows France and [soon] Germany by setting a date for the complete ban of new diesel and petrol vehicles within 25 years.
There is no secret that electric vehicles are on the rise. Like it or not – and many die-hard fans of the Internal Combustion Engine (ICE) do not like electrics one bit – the death of the 'coal burner' is coming.
And now, thanks to a final plan drawn up by the current, Conservative government, if you're in the UK, you'll have just over two decades to get used to the idea that no new fossil fuel vehicles will be available for purchase.
The details of the plan will be made available in due course, and there are still many unanswered questions; will there be a ban on driving/riding petrol or diesel vehicles on the road after 2040? Will we be charged for driving/riding in specific areas before the ban comes into place? etc
But in order to answer to the second question with regards to possible charges for operating existing 'gas-guzzlers' on certain roads, speaking on BBC's Radio 4 programme this morning, Environment Secretary Michael Gove answered with an emphatic 'Yes'.
So we can absolutely expect more congestion charges and possible bans for certain vehicles in particularly busy/populated areas.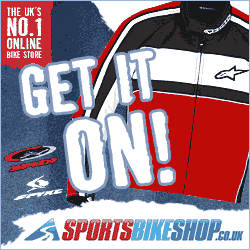 Still in denial that electric motorcycles are the future? Well, you can still hold out hope for a possible Hydrogen solution.