But two fifty year specials in 6 months allow it to go out with a bang.
In April this year, Honda announced that they would no longer be producing their beloved Z50 Monkey bike – after fifty years of loyal (and fun) service. Since 1968, the Z50 has had people falling in love with its diminuitive styling and we'd hazard a guess at it being a bike responsible for inspiring a large proportion of the world's new riders.
But now it's no more. At least, it won't be once Honda have got their newly announced, 50th Anniversary (and farewell) special sold out.
This is actually the second 50th celebratory Z50 bike from Honda; an earlier version back in April was sold only in Japan and the entire production run of the limited edition machines was snapped up within hours of being made available.
That one was in the more, retro-looking red and white, but this final (probably) model, removes the more traditional two-tone colour scheme so often found on Honda's Monkeys, and replaces it with luscious chrome across the tank, mudguards/fenders, headlight and engine covers. Oh and then there is that snazzy looking tartan on the seat, Honda 'wing' logo and black wheels.
It's a classy, almost-serious tribute to the perennially bonkers 49cc favourite.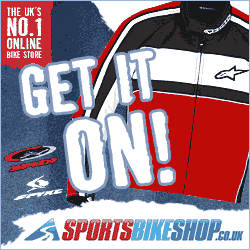 If you're quick with your website ordering, the 50th anniversary model goes on sale from July 21st and can be found on the Honda Japan website.