Mutual distribution deal will see inventory swap across the Atlantic.
Keanu Reeves is one of those Hollywood mega stars that you know you will get on with.
Famed for being super down to earth, the Matrix star joined forces with Gard Hollinger in 2012 to create Arch Motorcycle Company. Their goal? To create the ultimate American performance cruiser.
It was in 2015 that their dream became tangible as they launched the KRGT-1 which went on to sell globally and received high praise from the biking community. Currently, Keanu and Gard are working on their next model, launching later this year. However, they have just announced some exciting news.
Rewind to 1996, Eskil Suter founded a company called Suter Industries. The Swiss-based race engineering company which went on to win three consecutive manufacturers championships in Moto2. The latest of these being in 2012 with Marc Marquez. In 2015 they came back, releasing the MMX500. An extraordinary piece of two stroke race engineering.
These two companies strive for one mutual goal. To deliver excellence in everything they do, which makes the partnership they have just formed, very exciting.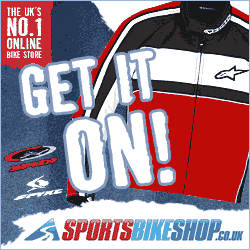 Suter has appointed AMC as the exclusive North America importer and distributor of their circuit specific motorcycles. Creating a separate division within its company name, Suter North America with specialise in the sales, set-up and technical support of the Suter MMX Moto2, MMX500 and other models in the product range.
Mirroring the deal, Arch Motorcycles have appointed Suter Industries as their Euro importer and distributor. Taking the lead to create an Arch KRGT-1 motorcycle which is compliant to Euro-4 regulations.
Both companies can offer something to each other. The engineering prowess of Suter combined with the star quality design of Arch can only lead to exciting developments of both companies future models.
Suter CEO Maurizio Baumle says "Arch Motorcycle company are an enthusiastic partner and we are proud to have brought the companies together. Sharing the same vision for technical perfection is great. However, we have a mutual passion for riding that makes this a perfect partnership."
Arch Co-Founder Keanu Reeves comments "What an honor for Arch to have the unique opportunity to bring the Suter MMX500 and Moto2 motorcycles here to North America and conversely, for Suter to be our Arch representative over in Europe. Like Arch, Suter makes motorcycles for riders who appreciate an incredible riding experience. Both of our companies are committed to excellence in everything we do. I'm very excited about the potential for what we can create together moving forward."
For those of us in Europe, this is fantastic news, and we look forward to seeing the first Euro-4 KRGT-1 roll out.
The question is, who will order the first one?
Source: Ultimate Motorcycling