Lack of dealer stock suspected to be due to manufacturing fixes, but fuel-injected model also nearing completion.
We're forever the champion of the underdog here at MFHQ. Whilst others may lust after the latest Italian exotica – which we also do to be honest – we're also fans of the lesser, slightly more work-horse machines.
And none are more work-horse than Royal Enfield's well-received yet issue-prone Himalayan.
After much critical acclaim immediately after its official reveal in March of 2016, stories of issues and production problems have been all over the Indian press and now, adding fuel to the fire, comes news that dealerships in the region are yet to receive any new units of the motorcycle since the BSIV regulations (India's equivalent Euro4 emissions scheme) came into effect at the start of April 2017.
Some are speculating that this delay is down to the company wanting to rectify the purported problems – with particular attention being paid to the clutch, gearbox and noise issues plaguing many owners – but there's also another possible, more mundane explanation; a fuel-injected, BSIV compliant version is due to hit those empty showrooms soon.
So could it be that RE have been fixing the production problems and getting the Himalayan up-to-expectation? Absolutely.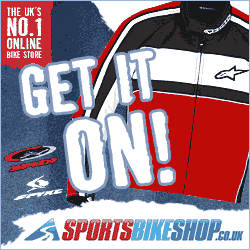 And could it be that production was slowed in the country because there's a newer, more efficient and probably better-built version on the way? We're going to say 'yes' to that as well.
Outside of the obvious removal of the carburetors, the fuel-injected model looks to be exactly the same – assuming that it's the exact same model that has already begun export to the UK and US over the past couple of months.