Putin on the Mits (ubishi)…
Ok so it may not come as a surprise to anyone, but Vladimir Putin has had his integrity called to question. Again.
The Russian president has been mooching around the Innoprom Industrial Exhibition in the Urals City of Yekaterinburg, checking out cutting-edge Japanese technologies and clearly, his excitement got the better of him.
Putin met with Mitsubishi motorbike manufacturers to discuss how they work. Learning about the company's long-standing experience in aircraft design, Mitsubishi explained they used this when creating a new motorcycle so that it would be capable of accelerating to high speeds. At this point, in front of all the press he attracts, Putin announced
"I have a motorbike made by your company, though not exactly this one. But to tell you the truth, I tend to avoid riding it,"
As expected the internet went wild, and every blogger on the planet started trying to find images of Putin on the Mits (We hope you appreciate what we did there) however his sloppy slip of the tongue has landed him in slightly hot water.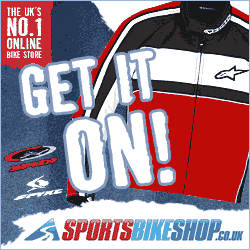 Russian news site, Meduza, were quick to report that Putin's last annual income and assets declaration had no information on a motorbike. In fact, he declared that he only had three cars and a wagon. Fingers started eagerly hammering out stories about the secret bike and raised a lot of questions on whether Putin has been hiding assets on his declaration.
The Kremlin has jumped on Donald Trump's favourite line and called the news story "Half-fake news" with Putin's spokesman Dmitry Peskov going on to say "There are several motorcycles in the special designation garage and Putin has ridden one of them".
Vladimir wouldn't be the first man on earth to grossly exaggerate a situation to make himself look cool, but in a rather embarrassing turn, the Kremlin also stated that the bike he rode was, in fact, a Kawasaki, not a Mitsubishi … awkward.
Putin has great support from the biking community in Russia, particularly from The infamous Night Wolves biker club who tour Europe promoting the Kremlin's favourite brand of "patriotism" However, during the outings that Putin has joined the club, he was neither mounted on a Mitsubishi nor a Kawasaki. Instead, he chose a Harley-Davidson Lehman three wheeler.
We may not ever learn the truth surrounding Putin and his secret motorbike, but one thing we do know is that the Russian President isn't going to get any awards for his integrity in the near future. Nor earn any cool points for his imaginary motorcycle.