'Fitted with sauna and Tricities'
We beg you! Please!
If anyone can speak Japanese and knows anything at all about THE HOLY HELL IS HAPPENING HERE can you message us and put us out of our misery!?
We haven't been able to sleep since we first watched this video and at the time of writing the amount of views registered on YouTube are 21,122.
We are responsible for at least 2,122 of those video views.
Our fear is that with only these visuals, and the following Google translation to go on, we're scared that we'll never fully, truly know what this gloriously disturbing piece of official Yamaha advertising for the equally glorious and disturbingly clever Tricity three-wheeler is really about.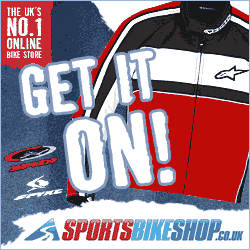 Seriously, read this Google translated description and then try to tell us that you actually understand anything any more.
"The boss's unreasonable sermon, smash dropped screen cracked, paparazzi aiming at entertainer's scandal…
If you notice it, it is a modern society that is not alone.
"Ha! I got tired again."
"I will not do it."
In such a case, the voice comes to hear from nowhere…

"Sauna, bathing in the bath, lodging in the outside bath!!"
I think that stress in contemporary society will disappear when going to the sauna."
(Now, please excuse us as we go and watch this amazing thing again. And again. And again.)