Bajaj Managing Director says that they are 'very close to finalising a very promising alliance'.
With the rumours of a Ducati sale by the Volkswagen Audi Group reaching fever pitch a couple of months ago, and the analyst discussions of Harley-Davidson taking over the Italian brand faltering as the American marque posts yet more disappointing results, it's all eyes to India now, as Bajaj claim to be closing in on a Ducati purchase.
Speaking with the Economic Times of India on Friday, Rajiv Bajaj, MD of Bajaj Auto seems particularly upbeat about a possible acquisition,
"We are very close to finalising a very promising alliance, it's not certain, that it will happen, but if it happens, it will open up enormous possibilities for the company".
Bajaj already own a large stake of 48% in motorcycle firm KTM – and since securing that deal the Austrian firm have seen a significant rise in their yearly sales volumes.
With rumours of various consortium, a possible Harley proposal and Hero Motocorp all in contention for a possible purchase of the iconic, Italian brand, it's clear that something is happening at a VAG boardroom level.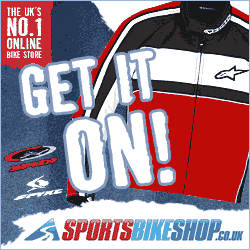 Reports suggest that a decision will be announced – if one is indeed to be made – within the next couple of weeks.
Source: Economic Times
H/T: Asphalt & Rubber