It wasn't just Lee Munro and his Scout that bagged a new Bonneville speed record this week…
Indian have been at Bonneville, El Mirage with three motorcycles this week – a 2015 Indian Chief Classic, a 2015 Indian Scout and the 2017 Spirit of Munro Scout that was reported to have taken the MPS-G (Modified Partial Streamliner – Gas) record earlier.
And it wasn't just the Great Nephew of the World's Fastest Indian, Burt Munro who was breaking speed barriers.
Chet Michaelson – an Indian Engine Calibration Technician – managed to get an Indian Chief Classic to 3mph over the current M-PG (Modified Pushrod Gasoline) all-time record by hitting 154.132 mph.
Combined with Lee Munro that meant that two bikes out of two had broken records, but Indian still weren't finished.
Another Engine Calibration Technician, Dan Gervais, was riding in the Modified Gasoline (MG) 1350cc class with a lightly modified 2015 Indian Scout too, and he wasted no time in joining his manufacturer team-mates by pushing his rookie land speed run to a 154.354 mph; just beating the existing record by 1.35 mph.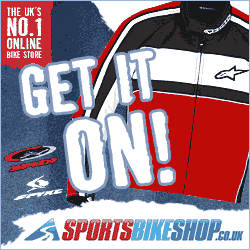 So that was three out of three for the historic manufacturer.
Not bad Indian, not bad at all.
So what does this tell us? Well, it says that if you plan your marketing correctly you can get great coverage during the quiet, summer months.
And it is probably a good idea to hire a couple of riders who also happen to be engine technicians if you want to get solid runs at Bonneville.
Oh, and having someone with speed-run blood in their veins would appear to help as well!