The New Honda Shine SP TV spot in India shows us what we're missing.
Regulars to MF will know that we have a penchant for non-UK developed motorcycle adverts. Quite often after viewing the latest offering from Italy or Japan we'll attempt to dissect it frame-by-frame all in the name of witty, click-bait'y content.
And we had exactly the same thing planned for this new CB Shine advert from Honda. Certainly all of the satire-worthy boxes are ticked… Youth-orientated music? Check. Up-and-coming celebrity? Check. Amazing tagline? 'Effortless Style! It's Special!'? Check. Hell, it even has a piece of text highlighting the 'Analogue/Digital' dash.
But here's the thing…
This advert from Honda features Himansh Kohli, a popular and on-the-rise Bollywood star who's fast becoming a new 'youth icon' and it's being broadcast on nearly all of the popular 'live-to-air' channels in the country… When was the last time you saw anything like that here in the UK?
Go on, have a think… Maybe you can recall those cheesy Suzuki stings at every ad break of the MotoGP coverage on BT Sport? Or how about that woeful, pub-rock sound-tracked Aprilia ad that used to run in-between Bike World showings on whatever high-numbered channel it's been shifted onto this month because the channel execs don't know how to properly commercialise anything motorcycling here within the UK?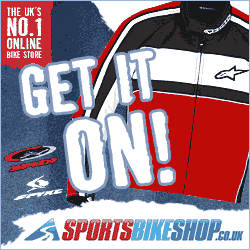 Seriously, when was the last time you saw a motorcycle advert on a main channel of the TV here in the UK?
That's because in India scooters and motorcycles are actually bought by the prime-time audience of aspirational 20-30 year olds with disposable income that companies here in the UK can only dream of.
So whilst it's tempting to throwaway some sarcastic comment at a cheesy, 'uncool' 125cc bike advertisement, the joke is really on us.