US Market analyst downgrades Harley-Davidson after research predicts 'negative growth' in bike sales over the next five years.
Whilst motorcycle sales at Harley have fallen by a relatively small 1.6 percent so far in 2017 when compared to the same time in 2016, American analysts Alliance Bernstein have downgraded their rating of the company from 'outperform' to 'market perform'.
And they're blaming the 'millennial generation' as a key factor in the downturn of the company's fortunes,
"Our data suggests the younger Gen Y population is adopting motorcycling at a far lower rate than prior generations.

Gen Y's are ageing into the important 'pre-family' cohort of riders and Boomers are increasingly handing over their keys to the smaller Gen X population."
Simply put, the children of the 2000's and beyond have grown up primarily during times of recession and these 18-35 year olds have learnt to not spend their money on things that aren't deemed 'essential'.
So whereas the previous Generation X'ers and the Baby Boomers used to 'live to ride' and took up two-wheels as a 'lifestyle' choice, the desire to continue in their elder's footsteps has been negated by the struggles that they've seen their families have to cope with in these financially difficult times.
In a report on the analyst's prediction, CNBC say that 'since Alliance Bernstein's initiation 10 months ago, new bike sales have persistently missed due to demographic shifts. Declines in pre-family (ages 25-35) and post-family (ages 45-70) cohorts show millennials, the largest age group outside of boomers, have little interest in riding motorcycles.'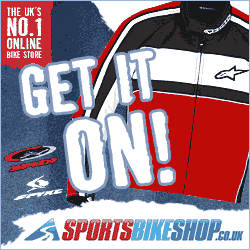 It's no secret that sales of motorcycles across Europe and the US have been sliding and in regions outside of India or Southeast Asia that decline does appear to be significant enough to cause concern across all of the major manufacturers.
But could this really be down to the lack of interest from millennials? With the age of riders across Europe and the US rising and with a dearth of younger riders coming through the test and license centres in these same regions, there might just be something in that theory, and it's not just limited to heritage brands such as Harley.
Source: CNBC