Troubled Honda rider confirmed as being missing from next month's Ulster Grand Prix.
To say that this year has been a tricky one for the Honda Road Racing team would be an understatement.
With John McGuinness suffering major injuries at this year's North West 200 and then Guy Martin experiencing critical issues with his Fireblade at the Isle of Man TT, this season is likely to be one that Honda would want to forget.
Now Honda can add the ignominy of having Martin withdraw from a second road racing series in a row, after confirmation today of the popular racer and TV personality removing himself from the team for the upcoming Ulster GP in August.
Clerk of the course, Noel Johnston tried his best to put a positive spin on the news,
"Naturally I'm disappointed to have the news confirmed by Honda that Guy won't race at Dundrod next month, but it's not altogether surprising given the difficulties the team has experienced throughout the season.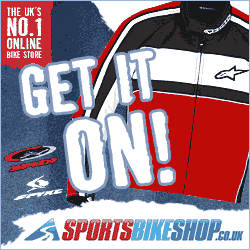 "I had hoped for a different outcome as Guy is obviously a big fan favourite, and he's never made any secret in the past of his love for the circuit, which after all is the international where he's had the most success over the years."
But what will worry and intrigue road racing fans is the following paragraph towards the end of the Ulster clerks' statement,
"I'm sure the decision hasn't been taken lightly by him or the team and I wish Guy well, whatever the next step in his career may be."
Could this be it for Guy Martin and his motorcycle racing career?
After the surprise announcement earlier this year that Martin would race for Honda, expectations were high. But after this year's continual disappointment, it's easy to see how both Honda and Martin would want to draw a line under the whole, sorry season.
Source: UlsterGrandPrix.net