It is now believed that German manufacturer BMW Motorrad WILL RECALL every BMW R 1200 GS and GS Adventure after reports of major fork damage have become known worldwide.
Anecdotal reports online and across social media had been running rampant of late, with many riders appearing to confirm the suspicions of a significant design flaw with regards to a failure of the of the fixed fork tube, showing itself through a gap between the pipe and the pressed in top seal plugs.
Following a 'Service Campaign' – itself initiated after campaign work from BMWFatalFlaw.com and Belgian motorcycle website MaxxMoto.be – it is now believed that this potential defect has today been considered serious enough by BMW for a full recall campaign to be set in motion.
Motofire understands that the announcement of a full recall for BMW R GS 1200 and R GS 1200 Adventure will take place within days and although it may appear to be semantics at play, the difference between a named 'service campaign' compared to a full recall is substantial.
A named recall – something which would be authorised through the various transport agencies withing the recognised countries concerned, elevates the service procedure from one that is undertaken at an owner's choice to a process that essentially becomes mandatory.  And, whilst a 'service campaign' allows riders to continue using their motorcycles and then  only take their bikes into dealers if they so wish, a recall would almost certainly recommend that owners cease from riding their machines until the issue has been fixed by a recognised engineer.
With BMW being suspiciously quiet as the furore over the fork damage issue grew during recent weeks, it's pleasing to hear rumblings of the company starting to take the steps required to fix the issue.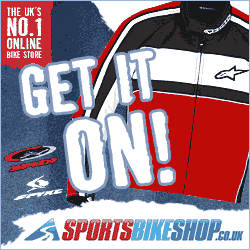 We'll update this story once the final details of the recall have been released.
https://www.motofire.com/2017/07/news/bmw-forced-check-every-r1200-gs-bike-world-reports-critical-fork-damage/