New BMW Motorrad customisation programme adds factory 'custom' options for Touring and Heritage models.
Having already helped push the 'new-wave custom' scene [can we just call it custom now?] into the mainstream with their much-loved R nineT, BMW are taking things a step further with the launch of their  BMW Motorrad Spezial, customisation 'ex works' programme.
It's essentially a poshly-named accessories catalogue of official parts that can be ordered at the time of purchase for the R nineT, R nineT Pure, R nineT Racer, R nineT Scrambler and Urban G/S on the heritage side and the K1600GT, K1600GTL and the R1200RT from the touring range.
"Highest-grade materials, genuine surfaces, skilled craftsmanship and the love of detail are what define BMW Motorrad Spezial as well as the harmonious integration of all parts into the overall design of the motorcycle."
Starting this August, customers can order from the new catalogue of parts and have them factory fitted fresh for delivery – all with the help of a fancy new, online configurator.
Not wishing to leave out their existing customers, the new catalogue will also be available for people wishing to fit their already-bought machines with the new parts. And – conversely – the existing accessories will also be made available as 'factory fit' options for that 'fresh from the factory' feel.
An accessory catalogue isn't anything new of course, and BMW themselves have had one of the most extensive ones of all for years now, but having a factory fit option does come with some specific benefits, as BMW themselves quickly point out,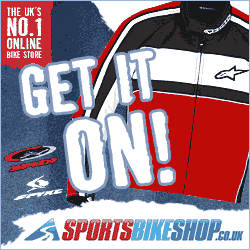 "While many manufacturers offer their accessories almost exclusively on a retrofit basis, ordering special equipment ex-works is a decades-old tradition at BMW Motorrad. The equipment and accessories are listed on the vehicle invoice and thus are fully covered by the warranty, can be financed together with the new motorcycle thus also saving the customer additional costs and time."