Twelve men and a woman have been jailed in the UK for a total of nearly fifteen years for 'offences related to Halloween ride out'.
After a large number of motorcycles gathered in Leeds city centre on October 31st last year, thirteen of the congregation have been jailed for dangerous and anti-social behaviour.
They were arrested as part of an investigation by Leeds Police after the 'ride out' took part in the city centre and involved a large number of bikes and quads riding through 'pedestrian areas and shopping arcades'.
Speaking after the sentencing, Chief Superintendent Paul Money said, 'The behaviour of these individuals and others that night put people's safety at risk, caused unnecessary fear to the public and created an image of lawlessness in the heart of the city that we simply could not allow to go unchallenged.
We made it very clear in the immediate aftermath of the incident that we would be taking firm action against all those we could identify as being involved, and these outcomes at court today show us delivering on that promise.
The situation this group created that night was completely unprecedented in Leeds and West Yorkshire and it presented a significant challenge to us due to the large number of people involved and the limited tactical options available to safely stop people on motorbikes.'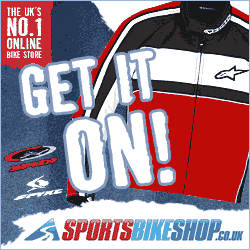 After searches on social media, CCTV analysis and a series of morning raids in December, each of the defendants were jailed for a minimum of 12 months.
And it's not a scenario which is likely to be repeated anytime soon, because following the incident last year, Leeds City Council managed to land a landmark injunction, under Section 1 of the Anti-Social Behaviour, Crime and Policing Act 2014, which bans anyone from participating in anti-social driving of motor vehicles, including motorbikes and quad bikes, involving two or more motor vehicles in any public place in the Leeds district.
It's an order that will last for at least five years.
Source: BBC Leeds