The dream of a MotoGP circuit in Blaenau Gwent is hanging by a thread.
The Welsh Government announced today that they will be withdrawing their support for the Circuit of Wales proposal.
The £433m project that proposed a professional, MotoGP race circuit and International facilities in Blaenau Gwent has been refused the £210 million in public funding and support from the local government that it needed in funding guarantees. This means that the project – which has already been in receipt of £9.3 million of public money – is as close to being dead as it's ever been.
Cabinet Secretary Ken Skates, in a statement this morning withdrew the support of the Welsh government, claiming that the project was too 'high risk',
"The due diligence interrogated the company's estimate of 6,000 potential jobs to be created across all elements of the project and found it to be significantly overstated."
"Cabinet therefore today decided that the potential impact on the public finances of the current proposal before them was too great".
In response, the official website only carried the following statement, which even it cannot attribute to anyone but a 'Circuit of Wales spokesperson',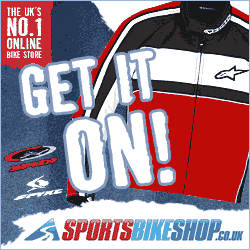 "Along with my team and commercial partners, I am hugely disappointed and saddened that the Welsh Government has today (Tuesday 27 June) failed to support The Circuit of Wales, what would be a game changing development for Wales and in particular the people of Blaenau Gwent.
"We strongly disagree with the decision and the rationale behind it.
"We have always believed passionately, and continue to do so, in this project's ability to transform and provide opportunities and hope to one of the poorest parts of the UK, not just Wales. The project is totally defined, finance is in place, and construction and hiring could start immediately.
"My team and I will now analyse the Welsh Government's reasons not to support the development and are actively seeking additional clarification from them. We will then very shortly issue a detailed response before deciding on our next course of action."