Claudio Domenicali is probably the happiest man on Earth right now.
Being the CEO of a beloved, Italian motorcycle marque has to be a rewarding job in the main. But it's fair to say that it also comes with a lot of responsibility and pressure, and whilst the boss of Ducati, Claudio Domenicali is known to be amenable and pleasant for the most part, he's also well regarded as a tough and often hard-to-read corporate leader.
After watching his Ducati Corse team – and their satellite peers – ride to a unique set of podium placings at the Mugello MotoGP, the signs of relief were beginning to become etched into the diminutive Domenicali's face. And that tough-but-fair mask was starting to just curl at the edges, providing a hint at the smallest of smiles.
Then, after watching Dovizioso take his second victory the week after at the Catalunya round in Barcelona, the signs that the Ducati CEO was beginning to melt almost completely became all the more apparent when one of the official Ducati press photos released by the team was of him passionately kissing the winning Ducati GP17 bike.
And now, well… If the opening few seconds of this recent Ducati Facebook live video are anything to go by, Claudio Domenicali has completely and utterly lost his corporate, CEO marbles, forgotten that he's supposed to be wearing a shirt and smart trousers, and has embraced the moment with absolute abandon. And it's the most infectious happiness ever…
[fbvideo link="https://www.facebook.com/Ducati/videos/10154844392267893/" width="688″ height="433″ onlyvideo="1″]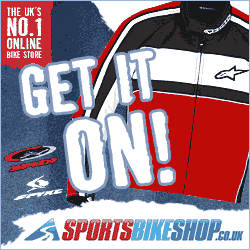 With chants of 'Dovi! Dovi!' ringing in the air during what Ducati refer to as 'a nice family party' at the Borgo Panigale factory and Headquarters, Claudio Domenicali and all the Ducati employees celebrated with Ducati riders Andrea Dovizioso Danilo Petrucci and Michele Pirro.
It's probably fair to say that Dovizioso has a job for life and a drink on the table at every establishment within a 10 mile radius.
And we challenge you to not feel just a little bit happy for them all. See you're smiling too aren't you?