Famous US road race will be broadcast live over the internet.
To celebrate the 95th anniversary of the International Hill Climb at Pikes Peak audiences across the world will be able to follow the action streamed over the web.
With various cameras (the organisers claim 22) and helicopters tracking all of the action as the cars and bikes move up the hill, it'll be one of the first times that people with an interest in the event from outside the USA will have been able to get involved in the action.
By visiting Matchsports.com on Sunday, 25th of June (times dependant on your location and any possible delays in the action of course) viewers can expect to see footage of each vehicle on course from the 22 cameras placed along the track, as well as exciting helicopter footage (weather permitting.)
Fans will also get to see a course overview, POV footage from Carlin Dunne's safety car run, driver and rider interviews, leader board and weather updates, segments with special guests and a look back into race history.
Plus they'll be driver biographies and details, timing updates from all three stages, average speeds and overall standings throughout the day.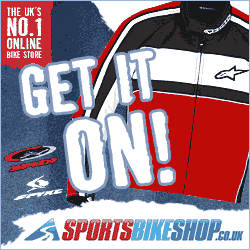 Quite an improvement for a proud event that hasn't quite managed to garner the attention that other, similar events throughout the world seem to attract.