San Francisco based company announces their latest round of funding and plans to launch more bikes.
Alta Motors have already started to impress with the minimalist, steady approach to electric motorcycle development – we fell a little bit in love with their Redshift ST concept last year – and now it looks like their work is going to continue at a new pace, having announced a $27 million round of funding.
"Alta has taken a Trojan horse approach to this market since its inception, delivering a robust and exciting motorcycle into the performance off-road segment. But underneath, Alta has quietly achieved amazing success in advanced core vehicle technologies including the highest energy density of any commercialized pack in transportation, even Tesla's." – Travis Bradford, Professor of Practice and Director of the Energy and Environment graduate program at Columbia University (and new board member).
Alongside some more traditional venture capital firms, one of the other businesses injected cash into Alta is US motorcycle man Bob Fox, of Fox Racing,
"Not since Soichiro Honda took on the American and British marques in the 60s and 70s has the industry seen this level of disruption, and Alta is leading that charge.
In just a few short years, it's accomplished what has taken others decades to execute on, from breaking ground on a high-tech, vertically-integrated manufacturing facility to the launch and serial production of its groundbreaking Redshift electric vehicle platform."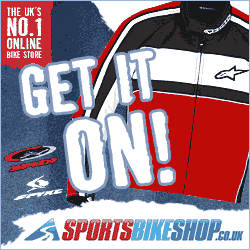 These are exciting times for electric motorcycles. Us? We're just excited in general, but… You know… Confirming production of that Redshift? Lovely.
Source: Asphalt & Rubber