Sometimes you don't need a reason.
You're at a racetrack in Yekaterinburg in central Russia with the guys from BMW Motorrad and their new BMW RnineT Racer, and you just happen to be a renowned parkour expert.
What are you going to do?
Well, if you're Oleg Shestyarenko, you take a couple of test leaps and then you take on a speeding motorcycle head-on by somersaulting over it.
Simple.
This isn't the first time he's done this kind of thing either. Earlier on in the year he took on a BMW i8 in much the same way. Which is actually more impressive if you think about it.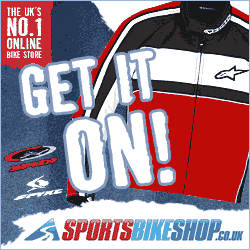 Why? Because he can, that's why! If you don't speak Russian, the bit you want to skip to is 25 minutes in.
Source: AOL