CEO, Siddhartha Lal, discusses entire new range and future plans for the ever-popular marque.
Speaking with well-respected British journalist [Sir] Alan Cathcart for Motorcycle Magazine, Siddhartha Lal – the CEO of Eicher Motors (Royal Enfield's owners) has spoken openly about his plans for the popular brand.
Transforming Royal Enfield into the fast-growing business that it is today hasn't been easy. In 2000, when Lal took over as CEO, the company was making a relatively miniscule 25,000 motorcycles a year, in 2018 they plan to produce over 900,000 bikes.
The latest of which of course was the well-received but slightly troublesome-for-some Royal Enfield Himalayan. And it's whilst speaking about the Himalayan in the Cathcart interview that Siddhartha Lal makes his interesting comment about the future,
"Five years from now when we have a completely overhauled range of Royal Enfield bikes, you'll certainly see even more classic motorcycles in that.
The majority of our core models will still be classic oriented, and will come from our heritage, our roots, like the Continental GT or the Bullet Classic.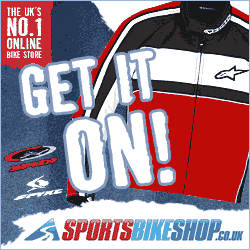 However, every now and then you're going to see something a bit different, like the Himalayan."
No matter how you cut it, that's a pretty impressive perspective for the Indian marque.
Later on, Lal goes on to mention the possibility of higher capacity bikes in the very near future too,
"In terms of Royal Enfield sales in India, it's really 350cc motorcycles that are our true core product.
But I'd say that in the order of 10% of our motorcycles in India are now 500cc, and 10% is now 60.000 bikes a year, so it's not a small number anymore – and learning from that, you realise there is a case from the Indian perspective for a bigger engined Himalayan, not just for export markets." 
So that's larger capacity machines for the rest of the world as well as within the local, Indian market? Exciting times.
And Lal isn't holding back on his ambitions either,
"In the next five-year horizon, we intend Royal Enfield should be No.1 in global sales in the middleweight segment."
That there – Mr Lal – is fighting talk.
Take a seat and get ready for the show ladies and gentleman, because the global motorcycle market is getting more and more interesting by the minute.
Source: Motorcyclist Magazine