Star of Amazon Prime's The Grand Tour and massive motorcycle enthusiast Richard Hammond has been airlifted to hospital after a spectacular crash, whilst taking part in a hill climb in Switzerland.
He was driving the Rimac Concept One as part of filming for the show, an electric super car built in Croatia and believed to be worth with around $980,000.
As at the time of writing he is believed to be alert & conscious but is being kept in hospital for checks after suffering a broken knee.
Spokespersons for the Grand Tour folk said that "Hammond climbed out of the car himself before the vehicle burst into flames".
Co-host Jeremy Clarkson tweeted that it was the "most frightening" accident he had ever seen but said Mr Hammond, who fractured a knee, was "mostly OK".
Richard was "conscious and talking" after the crash.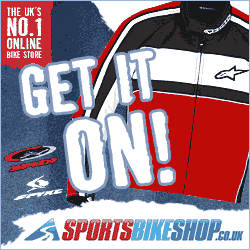 In a video of the incident, the moment where Hammond loses control and careers over the road edge can be clearly seen. The photos of the vehicle from immediately after the incident appear to show that the Concept One suffered both crash and severe fire damage.