With the rumours of a Ducati sale by Volkswagen Audi Group continuing, perennial Harley-Davidson are the latest manufacturer to be associated with a potential purchase.
Harley-Davidson already have previous form with alternative marque ownership – having done the dance with both Buell and perhaps more portentously, MV Agusta in recent history. If Reuters are correct about their most recent murmurings however, those deals will pale in comparison.
We've already heard rumours of various brands and consortiums taking a potential interest in the Italian manufacturer, but if 'sources' close to Reuters are right then Harley-Davidson could well be working towards offering somewhere within the region of €1.5 billion for Ducati.
That valuation is the one that Goldman Sachs have valued the profitable Italian motorcycle manufacturer as being worth and – if achieved – it would net the VAG group somewhere in the region of €600,000. They purchased Ducati for a seemingly paltry €860 million.
Take all the rumours with a huge pinch of salt however. We've been around the block long enough with all of this to know that nothing is ever certain.
Especially when it comes to the financial fate of automotive companies.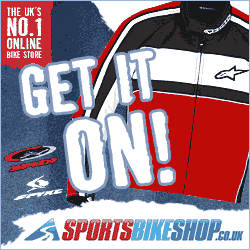 Source: Reuters via Asphalt & Rubber