Italian manufacturer finally let the 'Special Project' out of the bag.
"Who we are? We do not just build motorcycles, we engineer emotions". Those are the words of Giovanni Castiglioni at the beginning of their release video for the 'all new' MV Agusta RVS.
"MV is different to everybody else", he continues a few moments later. Well, that's partly true… Certainly, the majority of other, recognisable manufacturers haven't just come out of another spell of financial difficulty.
With all that said, MV have to do something to continue to keep the wolves from the door, and the RVS Project would appear to be their attempt at doing just that.
Essentially it looks to be a tricked-out Brutale 800, with the same triple engine and similar proportions. The riding position looks to be more 'racer' and aggressive and the exhaust system would also appear to have had a few tweaks to it, but other than that, what the RVS really seems to be is an exercise in expensive bolt-ons.
But if it *is* a parts-bin-special, then at least the parts have come from the expensive part of MV's waste department.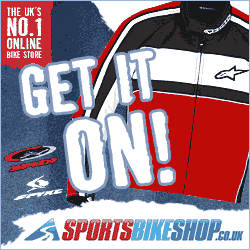 "We are driven by an objective to deliver something that always has that wow effect."
When you've got a team of engineers and a designer like Adrian Morton on hand, then trips to the CNC machine can produce some pretty special components. The tank has been 'garnished; with titanium inserts, the headlight housing – or at the very least, the bezel – seems to have been freshly machined and there are some new graphics to highlight the RVS of everything too.
"We were allowed a bit more freedom, to have a little fun" – Adrian Morton
Morton says that every angle of the bike has something new and special to look at.
Certainly, looking as it does between a Café Racer and a Scrambler, it certainly ticks all of the design 'du jour' boxes.
And from a business perspective? Even Morton himself admits on the release video that the MV Agusta RVS is…
"A way of exploiting the current trend to more road-going vehicles".