After the usual meeting of the Grand Prix Safety Commission at Barcelona on Friday evening, the decision has been taken to revert back to the track layout used for the 2016 race.
Following Luis Salom's crash last year, Saturday and Sunday were run using the F1 chicane in the final sector. But a number of riders weren't satisfied with the close positioning of the wall. This led to a new chicane being put in place for MotoGP.
"For me, it is dangerous because if there is a fall the bike stays in the middle." – Valentino Rossi
But following a number of crashes during Friday free practice where the bike (and the rider) remained in the middle of the track, some of the riders raised their concerns during the safety commission meeting which led to the decision to revert back to the F1 chicane from Saturday.
Valentino Rossi was one of the most critical riders after practice saying that for him it wasn't of MotoGP level, before going on to say "for me, it is dangerous because if there is a fall the bike stays in the middle."
Friday's crashes have been put down to both the bumpy nature of the tarmac there and in the case of Loris Baz, the raised nature of the kerbs.
Speaking about the decision, Loris Capirossi said "We saw during practice today a lot of crashes where the bike remained on the track and at the exit of the corner, and that's very dangerous. We have experience from last year of the old chicane and we didn't have any crashes like we did today, that's why the riders requested it. In terms of crashes, the old one is better."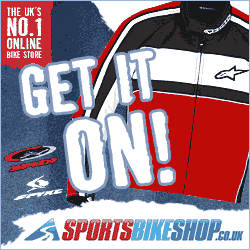 What happens to the layout after this weekend will mainly rely on the circuit itself; the riders undoubtedly want a return to the old configuration without using the chicane, which would require the wall and grandstand where Luis Salom crashed to be moved further back. But as with most things in life, that costs money and the circuit doesn't seem keen to spend any, particularly after the recent changes made for MotoGP and the desperate need for a complete resurfacing.
Tomorrow's morning practice sessions now take on an all new level of importance with Friday's performances largely irrelevant.