The TT Circuit Assen might not be the track it used to be for some people but the oldest circuit on the calendar remains one of the best and this year it hosted another incredible day of racing.
After a brilliant Moto3 race (is there any other kind?) it was MotoGP's turn. French rookie Johann Zarco was on pole for the first time in the premier class, joined on the front row by Marc Marquez and Danilo Petrucci. Valentino Rossi led the second row, while championship leader Maverick Vinales would start from 11th.
The sense of anticipation was tangible; it was dry, there was a good mix of tyre choice with all compounds being run and 26 laps of fast and furious racing lay ahead. There were days not so many years ago when you could predict the podium finishers without too much difficulty, those days are gone; in 2017 anything can happen.
As the lights went out, Zarco got a decent start but it was Marquez that got the release just right. He caught Zarco at the end of the short straight, but the Frenchman led into turn 1 with Marquez in second, followed by Rossi and Petrucci. Zarco's team-mate Jonas Folger made a good start but ran off at turn 6 which left the German no option but to slot back into place in last position. As the leaders crossed the line at the end of the first lap Zarco had started to slightly pull away, opening up a gap of 0.6 seconds.
Another rider who started well was Andrea Iannone on the Suzuki, moving up 7 places from his grid position of 16th to 9th place on the second lap. Ahead of him the fight for 5th was already hotting up between Scott Redding and Alvaro Bautista, with the pair constantly swapping places as the front 4 of Zarco, Marquez, Rossi and Petrucci pulled away.
It wasn't all smooth running for the leaders though, on lap 4 Marc Marquez had a huge front-end slide, with the World Champion so low to the ground it was essentially a crash that not many riders would save. In the following pack, the old "Maniac Joe" was back as Iannone stormed up the inside of his old team-mate Andrea Dovizioso to take 6th place at turn 7.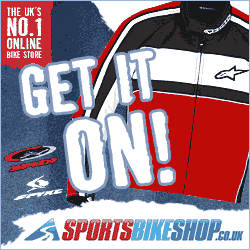 For a couple of laps, things slightly settled down up front, with Rossi just popping out of the racing line every now and then to take a look at Marquez in front of him. A pass was coming, it was just a case of where and when, not if. On lap 9 Iannone had started to drop back, with the Italian later explaining that he had a significant tyre drop on lap 8 which completely changed the characteristics of the bike; causing him to have a lot of movement and struggle with rear grip. As Iannone battled his bike, Sam Lowes crashed out of the race at turn 9 which was disappointing for the British rider after he made a positive step forward over the weekend, which hopefully he can carry forward for the rest of the season.
Not long after Lowes crashed, Jonas Folger hit the floor at turn 1. As the German headed into the gravel, the number of riders that have scored points in all races this year hit zero, while the Tech 3 rookie started to turn his focus to his home race next weekend. Fellow Yamaha rider Maverick Vinales was pushing hard to make his way through the pack, passing Dovizioso to take 6th place, with Alvaro Bautista following the Spaniard through on Dovi a few corners later with an inch-perfect pass at the final chicane.
As the front four crossed the line to start lap 11 Rossi put in a pass of pure perfection on Marquez to take second on the brakes. One lap later he made the same move again, this time on Zarco to take the lead. But three corners later came the drama, as Johann Zarco made an ambitious move into T4, perhaps imagining space where there wasn't any and coming into contact with Valentino. After the race, Rossi said that "I think [Zarco] is not a bad guy, [he] just don't understand the size of the bike between one to another."
There's nothing wrong with making ambitious moves or being aggressive, it's MotoGP and that's racing. And if we're talking about making moves no-one else would've thought about then over the years the master of that has been Valentino. Zarco is a rookie in the class, and by definition, this is a learning year for him and his lack of deference really is great to see, and as he becomes more experienced with the bigger bikes the moves might start paying off.
As Zarco fell back to third, Maverick Vinales dropped his bike, crashing out of the race at turn 17. The Spaniard claimed "I don't know why I crashed" but it looked as though he had a slight rear wobble as he stood the bike up to change direction before then losing the front. Regardless of the cause Maverick was incredibly lucky that Dovi missed him, as he slid across the track with his head coming far too close for comfort to the Ducati's front wheel.
Bradley Smith became the next rider to crash, hitting the floor on lap 14 at turn 7 after coming into the corner a bit too fast and tucking the front. The KTM rider had been happy with the step forward the team had taken over the weekend so it was a shame for the already injured Brit to crash out. His team-mate Pol Espargaro faired much better over the 26 laps, taking 11th place at the flag which is KTM's best result so far.
11 laps to go and Petrucci passed Marquez at turn 5 for second, while Rossi was leading by over a second for the first time in the race. But then Assen played it's final card: the rain arrived. As drops started to fall, Alvaro Bautista crashed out after losing the front, while white flags were waved to signal the pitlane being open for bike swaps. We now had a flag-to-flag situation but with 9 laps left would it be worth coming in?
Despite saying that when the rain arrived he thought about the championship and decided not to take risks, it was at that precise point that Andrea Dovizioso really kicked into gear. The Italian passed Zarco and Marquez in quick succession, moving into third, while his compatriots Rossi and Petrucci were suddenly right together after Danilo had closed down the gap, perhaps due to rain causing Valentino to ease up slightly as he was the lead rider heading into uncertain conditions.
As they came around to start lap 20, Zarco was the first to pit to change bikes, followed by Hector Barbera. The Tech 3 rookie was a little too eager though as he received a ride-through penalty for exceeding the pitlane speed limit. While Alex Rins and Jorge Lorenzo became the next riders to pit one lap later. Unfortunately for those who pitted thinking the rain would become harder, it was a gamble they lost.
At this point, the top 4 could barely be separated. Dovizioso passed Petrucci at turn 1 to take second before Danilo took the position back at turn 8 before then passing Rossi for the lead at turn 15. The front two then started to pull away from Dovizioso and Marquez, with Valentino taking back the lead at the chicane on lap 23 with a masterclass of how to pass up the inside on the brakes.
As Dovi and Marc tried to catch back up with the leaders without taking too many risks in tricky conditions, Cal Crutchlow came almost out of nowhere to pass both of them in quick succession and move into 3rd as they started the last lap.
Over the line, Rossi led by 0.4 over Petrucci and the pair started to run into back markers. As they negotiated their way through the riders they were lapping, Petrucci got caught up with Alex Rins, who later apologised, and expressed his annoyance at the lack of blue flags after the race. As Rossi lapped his former team-mate, Lorenzo, Marquez took back third from Crutchlow after a smart race for the World Champion, before The Doctor crossed the line just in front of Petrucci to take his first win of 2017, sending most of the 105,000 fans and his box crazy.
As he made his way back to Parc Ferme, Rossi was making the most of every moment. His M1 got a pat to say "well done" before the roles from Mugello were reversed with VR46 Academy rider Andrea Migno congratulating his mentor before it was then coach Luca Cadalora's turn for a hug. After a kiss to the onboard camera, the winner rode into pitlane on standing up on the footpegs, arms outstretched as he took in the fans' cheers.
Off the bike, there was a hug for second place finisher Petrucci and Dutch legend Wil Hartog before heading to the podium to collect his 115th Grand Prix winner's trophy after giving the top step a kiss to celebrate his return to it after a year away.
As the Italian anthem played for the third race in a row, it was clear that these last three races had been something of an Italian renaissance. Andrea Dovizioso had won two for Ducati, Valentino Rossi was back after a year away and Danilo Petrucci with 2 podiums and 2 front row starts was performing better than he ever had before, so well in fact that he was actually disappointed about second place and fired a warning shot for the next race saying firmly "I can't wait to be in Germany, I want to win!".
Finishing further back but still in the top 10, Jack Miller and Karel Abraham put in great rides to finish 6th and 7th, both chose not to take too many risks in the rain and it paid off with both getting decent points. Loris Baz got a good result in 8th after struggling in the dry part of the race with a lack of feel and pain in his arm, the French rider is looking forward to the summer break to get that particular issue fixed.
The Spanish duo of Dani Pedrosa and Jorge Lorenzo both had disappointing races after difficult weekends, with Pedrosa unable to get temperature into his tyres once again and Lorenzo again struggling to be fast and find the limit in mixed conditions.
Assen brought some truly brilliant performances across the grid but the ride of the weekend has to go to Valentino. As he took his 10th win at the Dutch Grand Prix almost exactly 20 years after his first, he became the first rider to have a winning career of two decades, with Loris Capirossi in second place on 17 years. Just think about that for a moment: 20 years of winning, 115 victories and 89 wins in the premier class, out of 356 Grand Prix starts.
They should put a photo of Valentino in the dictionary next to the definition of commitment, and if you want to know why he still pushes himself to the limit every time he gets on the bike, speaking after the race he said "I race with motorcycle for this feeling, for what I feel the 5-6 hours after the race.." That feeling is something inexplicable, they try to explain it but it's impossible; if you've won you know it, if not then you can only begin to imagine.
But alongside the joy of winning was the satisfaction of taking a step forward with the bike setup. Rossi was able to put the new chassis through its paces in wet, dry and mixed conditions and it seems to have passed the test as he says "I can ride more in my own way, in a better way".
Another rider heading home to Italy happy is Andrea Dovizioso who now leads the World Championship. Dovi said, "we go back home in the lead and this is a new emotion for me because I've never been in the lead of MotoGP before". If the championship was tight before Assen, now it's downright cramped and that's just how we like it. Dovi leads on 115 pts, with Vinales in second 4pts behind. Rossi is in third just 3 pts behind his team-mate, while Marquez is 4th and 4pts off Rossi. Pedrosa rounds out the top 5 but he's a bit further back, 17 points off his fellow Repsol rider.
As the season heads to the halfway point at Sachsenring there are just 11 points between the top 4 and a lot of uncertainty ahead. Germany has been a happy hunting ground for Marquez in recent years but there have been a couple of alterations and the track has been resurfaced. With weather often changeable in Saxony, it's bound to be another incredible weekend in MotoGP and there are just 4 days to wait!