'Visionary' tyre is a new concept wheel that fuses together several, 'cutting-edge' technologies.
After researching the current technologies available and interviewing over ninety people from all walks of life, the 3D printed, 'Visionary' concept tyre is Michelin's vision of the near future.
Using biodegradable and 'bio-sourced' materials, the airless, connected, rechargeable and organic tyre is essentially both a wheel and a tyre at the same time.
Designed as a natural, almost 'living' object, the Vision tyre has been envisioned as a natural structure that can be 'grown', 'renewed' and disposed of all as part of a natural and organic product cycle.
Oh and it's got an app that lets the driver/rider know what the condition of the tyre is and can provide real time information and feedback. Obviously.
This is what Michelin themselves say about it,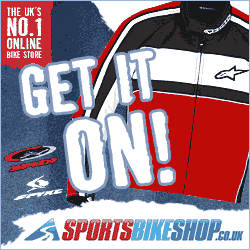 "Think of it as a combination of three parts:
1) First, a wheel with no air, designed to last as long as the vehicle. Its ultra-durability comes from its honeycomb structure, which is inspired by natural models (we call it generative design: a form that mimics the natural growth process at work in the plant, mineral or sometimes even animal world, such as in corals, for example). It is made of recycled materials and it is fully recyclable.
2) Next, a tread with a very distinctive feature: it can be "replenished" by a 3D printer. The material used, which draws on cold cure technology, delivers the same performances as a conventional tread. But with one notable difference: it is completely biodegradable. And what is the advantage of this? Maybe your tire's tread is worn or maybe your road conditions have changed (you're driving off-road or in rain, snow, heat, etc.), but you can print the tread you need in a matter of minutes! What's more, 3D printing is an additive technology, which means that it adds just the quantity of material that is necessary, where it is necessary, with no waste or loss.
3) Lastly, MICHELIN Visionary Concept is connected: it communicates with your vehicle and your vehicle communicates with it. Without getting out of your car or even leaving your home, you can be informed of the wear on your tread and program a tread reprint, choosing the type of tread pattern you need at that particular time for your intended tire use, or simply following the suggestion made by the embedded app, which detects your requirements."
---
For those of you keeping abreast with all of the latest tyre and wheel technologies, you can file this one comfortably alongside the Tweel and Bridgestone's recent cycling effort.