BAC Mono is world's first, single-seater, road-legal supercar. And now the Police have one.
You might know them as the Briggs Automotive Company, but they're better known these days as BAC. Yes, the BAC who produce incredible, single-seater race cars.
And now, the company behind the frankly ridiculous BAC Mono, have done the even more ridiculous thing of giving one to the local Isle of Man Police force – just in time for TT week.
Sure, it's essentially a PR stunt – and one that most car companies do at some time or other, but whilst it may seem ridiculous, it's also a genius move for law enforcement on the island for what is probably their busiest fortnight of the year.
BAC and the Isle of Man actually have a little bit of history for the Mono. The launch of the car itself took place on the island and the roads of the TT course have been used over the years to aid in the cars' development. It makes sense for the company as they are only a ferry ride away from the Island, based as they are in Liverpool.
The Isle of Man's new Mono is wrapped in official police livery and benefits from all of the bespoke touches that made the supercar such an icon.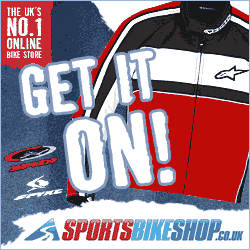 PC Andy Greaves, who is an advanced driver, police motorcyclist and collision investigator, is the force's dedicated Mono driver and was full of excitement when discussing his new toy important pursuit vehicle,
"It's a remarkable vehicle, and clearly will be of huge interest to bikers and car drivers alike. We are here to promote safe use of the road, and it's amazing how many people want to talk to you when this is your transport."
And naturally the community aspect of encouraging people to stop and chat about your badass new vehicle is welcomed, but what about catching the bad guys?
Well, with it's 2.3 litre, four cylinder Cosworth engine, and it's 206 lb ft of torque, this might be one four-wheeler that's more than capable of keeping up with even the most super of superbikes.
Although we're not sure what happens once an arrest has been made, because with just the one seat, the drive back to the station is going to be pretty uncomfortable.