It may not be the sidecar you need, but it's the one you'll want!
This incredible looking, off-roader is the work of Mario Miazzon and is completely, beautifully bonkers.
Based on an old Suzuki GSX-1000 F, this four-cylinder, 1000cc beast has, at its heart, the air-cooled engine of a 1995 GSX-F, the same tail section and frame, but not a lot else from the original…
In fact the displacement of the engine is now a whopping 1250cc – thanks to the pistons of a Burgman 400 – and it's also got that whole other side to it. Literally.
That third wheel isn't just for support either, because this bike and sidecar is two-wheel drive.
Thanks to a pneumatic actuator, the gears and chain that provide the second-wheel-drive can be turned on and off at any speed; meaning that this off-road buggy is more than just raw power. It allows a rider to really add finesse to their quest for just the right traction.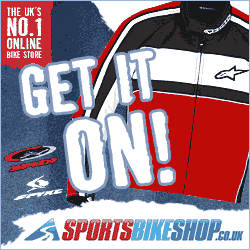 Motociclismo have the scoop on the stunning machine, so head on over to there for the full details.
Now, who's up for being a passenger on a quiet jaunt around the local dirt-tracks?
Source: Motociclismo