The famous American brand is takes on an entire population.
When you send a press release boasting attempting to teach the population of a whole city how to ride motorcycles then it's guaranteed to get attention.
In fact, the 'City' of Ryder, in North Dakota – despite being founded in 1906 –  only has an estimated population of 85, so it's not quite as big an achievement as Harley-Davidson would like everyone to believe, but it certainly makes for a great headline.
And as well as being a great idea for publicity, it's also an admirable challenge.
When Harley-Davidson arrive in the town this month, they are doing it with the goal of creating the first, fully motorcycle licensed town. All 'qualifying' residents (we're guessing that license laws still apply for the toddlers) from grandparents to grandchildren will get the chance to learn the basics of motorcycling and hopefully get bitten by the H-D bug.
"By teaching the entire town of Ryder we believe we'll show others how easy – and fun – it can be to make the switch from four wheels to two." – Anoop Prakash, Director, U.S. Marketing and Market Development, Harley-Davidson.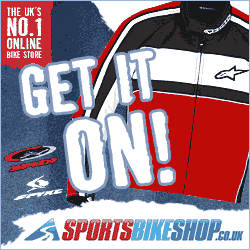 And as if that wasn't enough of a marketing stunt, the town have agreed to change the name of Ryder City to 'Rider City' for the next few months too… In exchange for refurbishing the town's water tower – in a style that H-D fans will be much familiar with.