It's in its seventh year and it's brilliant. Seriously.
We attended for the first time last year and were blown away by the enthusiasm and general happy, traveler vibe that washed over us. Now, for it's seventh year, adventure film-maker Austin Vince and travel writer Lois Pryce seem to have somehow managed to make it even bigger whilst still maintaining the happy, family atmosphere.
Headlining this year will be BBC presenter and author, Benedict Allen, speaking on his recent TV series exploring Papua New Guinea.
Other speakers include Danny Bent of Project Awesome, the radical fitness crew that has swept through London in recent years, who will be entertaining the crowd with his tales of cycling around the world.
Award-winning author, Nick Jubber will be talking about his travels with Saharan nomads, and last but certainly not least, Sri Lankan motorcycle adventurer Dylan Wickrama will tell his incredible tale of how he used his motorbike to power a home-made raft to circumnavigate the Darien Gap.
And as for the films? Well, 14 features and 13 shorts covering all corners of the globe and all forms of transport will be on regular rotation.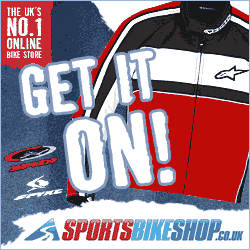 Highlights include:
Losing Sight of Shore – currently collecting awards by the dozen, this incredible account of four British women rowing across the Pacific will have you gripped and thoroughly moved by their resilience, humour and outstanding film-making. Members of the team will be attending the festival for a live Q & A with festival director, Lois Pryce.
Dug Out – two mates from London trek into the Amazon jungle, fell a tree and carve a dug-out canoe with their bare hands before setting off down river. This is a true life, old-school Tintin-style adventure guaranteed to stir wanderlust in the hearts of every viewer.
Man With a Pram – Swedish adventurer, Mikael Strandberg has tackled Yemen, Siberia and Patagonia but this time he turns his attention to our homeland. Unable to arrange childcare he pushes his two-year old daughter from Salford to Buckingham Palace – in a bid to understand the English. Sometimes the adventures are right on our doorstep, and a bit of self-examination is never a bad thing… or is it?
Oh and there will also be the usual 'Expert' panels, outdoor adventure and cooking sessions and live music every evening beneath the stars.
The Adventure Travel Film Festival is in London from August 11-13th 2017.